In 37 years 25 players were WTA's No.1
Chris Evert to Simona Halep
View(s):
The founder of WTA, the world body for women's Tennis, is USA's Billie Jean King. She was a dominant player from 1963 onwards and beat much fancied Australian Margret Smith and others, ending the Australian domination of women's Tennis. It is then USA started to dominate.
In the early years of the professional Tennis, there was only the Association of Tennis Players ATP. Seeing the disadvantages women experience King created WTA and decided to go on their own. King in her career won 18 titles which includes six doubles titles and world accepted her to the best player of that time. There were very few events in that era.
Perspective of world's number one
USA's Chris Evert was the first number one of the WTA ranking in 1975 and the 25th to get there is Romania's Simona Halep, this year. In the span of time between 1975 and 2017, three players held the number one position for over 300 weeks. They are Germany's Steffi Graf with 377 weeks, Czechs Republic/USA's Martina Navratilova with 332 weeks and Serena Williams with 319 weeks. Chris Evert and Switzerland's Martina Hingis held it for over 200 weeks. Belgium's Justine Henin and Yugoslavia's Monica Seles held it for over 100 weeks.
From the time WTA started, its own ranking in 1975, players sought to be the world's number one. It is a position that changes the status and earning capacity of players. Some had the position just for few weeks. Being number one does not mean that the player won every event they played. Some events give great deal of points and some others very little. Winning the significant events takes the player up in the ranking. The ranking history of WTA ranking is interesting and significant to modern women's Tennis. However, in measuring the bench mark of a player number of events won is more significant and is achievement based.
Year 2017 saw the most number of number one players in a year. Five players, that is Angelique Kerber, Karolina Pliskova, Garbine Muguruza, Serena Williams and Simona Halep held that position this year. Halep also ended up as the year ending number one. Since 1975, only 13 players have held the 'year ending number one position'. It is significant, as it reflects them to be the most dominant player in the year.
Open era titles
This is the most respected statistics of all. In this the player with the best record is Martina Navratilova. She has won 354 titles. Of which, 167 were singles. A very good all court player won many doubles titles with many partners. Billie Jean King won 175 titles of which 67 were singles, Chris Evert won 157 titles of which 75 were doubles and Steffi Graf won 118 titles of which 107 were singles. These players were all rounders and could play doubles equally well. This is not so now.
WTA's ranking basis
The WTA has nine mandatory events in their calendar which every player must play to be ranked. The number of events a player could play in a year is not restricted. However, WTA will only take a player's 16 best performances in a year for ranking. Validity of the points works on 52 weeks rotary cumulative system. This has been in place for a while and is well accepted by the professionals.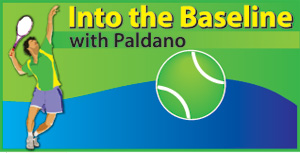 The WTA ranking is also the basis for entry into major events. To be accepted into Grand Slam events, which accommodates only 128 players, a player must be within the 'cut off' mark of top 160 in the ranking. Prize money wise events start from US $ 15000/- per event which are the lowest and it goes up to US $ 35 million in the Grand Slams.
The only other manner for a player to enter the main draw is through 'Wild Card'. Tournament directorate have the privilege to include players of their choice with this system. Australia's current under 18 girl's champion Jainee Fourlis, has been offered a wild card entry into 2018 Australian Open, the first Grand Slam of the year in January played in Melbourne, through this system.
2018 season
begins today
Brisbane, Australia is the venue of the first official calendar event of 2018 season and it begins today. Tennis will remain in Australasia till the end of January. China is also in the Australasian circuit. Many players make the Australian season short because of the extreme heat of the down under summer. In the past events were played even in 43 to 45 Centigrade. It is no more so. Melbourne stadium has a few covered courts and outdoor matches are stopped if temperature reaches around 37 Centigrade.
To keep the appeal of Tennis high the professional bodies are giving prominence to New Generation players. Older players are hanging in to make extra money before retirement. This unfortunately is having a negative effect in spectator interest and in TV rating of events. New-Gen players are flamboyant and appealing to see than the safe and sure tactical approach of the seasoned campaigners. The curtain raiser in Brisbane will have many players who cut short to recuperate in the 2017 season and the world will follow the New Gen players closely.
-George Paldano, Former int. player; Accredited Coach of German Federation; National coach Sri Lanka & Brunei, Davis-Cup, Federation Cup captain/coach– contact 94 77 544 8880 geodano2015@gmail.com  -