CAMEL RIDES GALORE
View(s):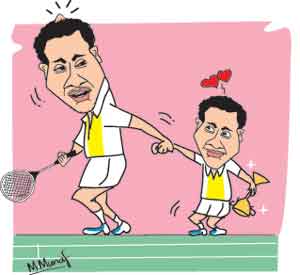 Talking about a popular field sport it has been noted that the National junior team had made three tours during the last six months and lost all matches to the tune of 62 goals scored against and only two goals scored by them. There is also the allegation that they had gone on a camp safari to a certain Middle East country where they had camel rides to their hearts content.
FOREIGN BASED COACH TO TRAIN SRI LANKA
The appointment of a coach to a popular female sport has raised quite a lot of eyebrows. This coach who has been selected to train the local team has been training a foreign team for quite some time. To select the coach two veteran local coaches have been overlooked. Experts on the field of this sport say that the Boss of this sport had been manipulating for quite some time to get this coach who had been training this team abroad. This case has been petitioned to the Big Boss in the Sport. What will be the outcome?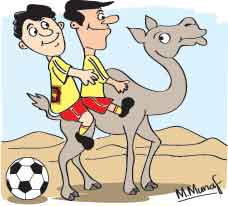 LOST NOMINATIONS
The nominations for the post of the president and others  for a sport akin to karate were scheduled for December 12 and the  notification of this had been sent through registered post and was put  on the notice board of the headquarters of all sports. Even with such  care the nomination for the post of president in this sport had been  lost. If this sort of thing happens at such high level, what will happen  to other notices?
NO TEA!
The headquarters of a popular sport, where a lot of help  comes in from abroad as well, has stopped providing Tea for those who  are working in this office. It looks as if this sport has fallen into  the doldrums and there is nobody to give them a helping hand.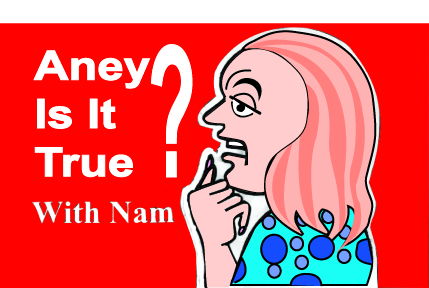 BE READY TO FACE CONSEQUENCES
A junior team of a popular sport recently under took a tour  to a neighbouring Asian country, without obtaining permission from the  controlling body. After returning to the island their officials tried to  get back their benefits such as air-tour expenses, etc but were turned  down by the controlling body. Those who are planning such tours beware!  First obtain the necessary permission or face the consequences.
FAMILY TIES ARE STRONGER
The scene now shifts to a game played with shuttles. Here champion of this sport had lost a match in the semi-finals. Here too there are allegations that the loser, who happens to be the elder brother, had lost the game willingly in order to pave the way for his younger brother to take the title. It looks as if family ties are stronger than National Titles!