Prosthetic hands for needy people
View(s):

'Helping Hands'- a project by Rotary Australia World Community Service (RAWCS) provides semi-functional prosthetic hands to people who have lost their hands due to landmines. These prosthetic hands can be fitted to those who have lost hands due to other reasons also.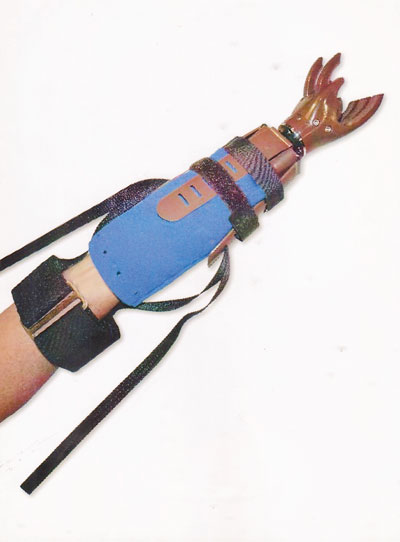 The teams from RAWCS travel overseas fitting these hands, bearing the cost of air and internal travel, accommodation and food. The recipients do not have to spend any money on this project.
The Rotary Club of Battaramulla, with the assistance of RAWCS facilitated the Helping Hands project to come to Sri Lanka in 2015 and 2016 and fitted over 500 hands to landmine victims of the Army and civilians in Jaffna, Kilinochchi, Kandy and Anuradhapura.
A team of Rotarians from RAWCS is willing to come to Sri Lanka and fit these hands on needy people again this year.
The prosthetic hands donated by RAWCS cost about US$. 400. The movable fingers of this hand when fitted can be used for many requirements like holding a pen to write, spoon or fork to eat, toothbrush to brush teeth, a broom to clean the house and many other uses.
The Rotary Club Battaramulla needs about 200 recipients to make the Australian effort in coming to Sri Lanka worthwhile.
Those interested could contact Nelu Fernando, Chairman, Nelu's Advertising Services Pvt. Ltd. Tel ; 011-2852820 Email: nelu@nelus.com