No point on harping on how it would have been
View(s):

I was asked by a rugby stalwart who was also an administrator, as to why I have not written about the performance of Sri Lanka at the Commonwealth Youth Games Rugby Sevens.

I was also asked about the generation X and Y (millennial) I talked about last week. The request was that this should be explained a little more as the effect need to be understood.  My problem is that if I were to go deeper in this column I might be digressing to organisational behaviour areas.

Sri Lanka was placed 5th out of six teams having beaten Bahamas in the Group Stage and again in the 5th 6th place playoff.  His rationale was that I should recognise the achievement of the under 18 side who lost four matches against world class teams but were not disgraced.  We lost to eventual Gold Medal winners Samoa and Silver winners England.  We also lost to Canada and Fiji in close calls; just one score separating the locals and the winners. Following this tournament Sri Lanka were placed second in the Asian Sevens under 20 losing the final to Hong Kong. This is a tournament where Sri Lanka was ranked No. 1 in 2016.

If that is the criteria for recognition then I certainly have missed the point. To me it looked like all those things that are said about a Port in Hambantota.  Everybody has a view point but just to placate your thinking of what has been achieved May be the thinking  could be that the recognition would be more akin to the culture in Sri Lanka at present where the goal post gets shifted when one needs to make a point to hang on to arguments  necessarily not convictions. The interpretation of law is to suit those who want to be enlightened, in "arshikland" so why rugby should be left behind. In the past interpretation has been used to satisfaction and the consequences have been seen.

Having thought about the need to be informed of the static climbing in the land of the apes I dropped into Race Course to see the Under 18 schools sevens played early this week.  This happened to be a much diluted tournament as five of the top twelve "A" division teams did not participate.  Trinity ended winning the tournament beating St. Joseph's in the final. This is good for Trinity as this year unlike in the last the Kandy School takes part in almost the entire school rugby calendar.  Trinity deserves this win as in some times in the final they were down to five on the field.  It was good to see DSS and Science College play in the semis and also giving a tough run to the eventual finalist. What bothered me most was that most teams were playing a mini fifteen-a-side game.  To develop sevens players it may be necessary to move towards having sevens specific coaches in the schools. Another problem was that players had a tendency to attract penalties as well as yellow cards. This was at the tackle situation where quick ball was interfered with as well as in dishing out high tackles. Another seemed to the cynical foul of not retreating when a penalty is given and getting involved form where you are.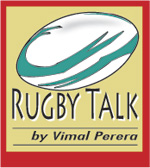 The non participation of more schools would have been a problem for the electors who were present as a team for an under seventeen side was on the card.  Vice President of Sri Lanka Rugby Lasitha Gunaratne opined that the timing was not right.  This is August and the children have to get ready for the "A" Level exams. The exams and particularly the "O" level being important stepping stone parents would not want the offspring to play rugby at this time. Edging further with schools on the field I was told the most teams though playing could not filed the full complement of players as some had stopped attending practice.
Since there are ambitious plans talked about and people are put in place to get things going it is important that the expectations are matched and options discussed with the education authorities. If not will it by like the national air line which spends with little return. Having said that we need to understand that rugby is a popular sport in schools and there is much passion and the planning is a must to keep the interest alive.
On the side lines there was amusement which turned out to be disgusting. When the rugby is not entertaining and less exciting this type of unhealthy behaviour does not help the game.  The incident which started as a nibble in the stands moved away from the action and away from the main plying and viewing area. It is difficult to pin point as to who was involved and where they came from. However it is not an incident related to the tournament of that day. It has to do with a skirmish that started elsewhere and is to do with internal dissatisfaction. The incident that day was the third round with parents as well as war lords being in attendance. The Police too walked in to settle a dispute among a group but definitely not a team.  I say this because a team will not behave this way as they have a common goal and bind well.  What is bad is that dirty linen is brought to another's house as this was not their place but a place where a schools rugby tournament was played.
Vimal Perera is a former Rugby Referee, coach and Accredited Referees Evaluator IRB