Dengue threatens innocent lives across Sri Lanka
By Dr. Prabath Peiris in collaboration with Nalinda Nuwan
View(s):
Dengue was first recognised in the 1950s during the dengue epidemics in the Philippines and Thailand though dengue-like pandemics can be traced back to the 18th century. A further revisit to the past indicates that this disease was called "water poison" by the Chin Dynasty in China during 265 A.D. Today this has spread across Asia and Latin American countries and mercilessly takes innocent lives of adults and children.
Dengue, the viral infection transmitted by female Aedes mosquitoes that feed from dawn to dusk has become the fastest-growing mosquito borne viral infection across 150 countries. The World Health Organisation (WHO) has stated that 40 per cent of the world's population of all age groups are at risk of being infected with dengue and creating a global pandemic. Dengue has a 30-fold increase over the last 50 years with an estimated 50-100 million infections annually across the world.
The bite that has the potential to threaten a life is once again on the rise superseding all previous year records. The number of dengue patients in Sri Lanka has astonishingly increased by 85 per cent in 2016 and the trend keeps continuing in 2017. From January to June this year, 57,906 suspected dengue cases have been reported to the Epidemiology Unit from across the country.
In relation to the Pareto principle, 80 per cent of the districts affected by dengue in 2016 were from Colombo (30 per cent), Gampaha (13 per cent), Kandy (7 per cent), Kalutara (6 per cent), Ratnapura (6 per cent), Galle (6 per cent), Kurunegala (5 per cent), Jaffna (4 per cent) and Kegalle (3 per cent). These districts in particular require special attention and awareness programmes need to be emphasised to minimise the impact of the dengue outbreak this year.
See Table 3:
It is crucial that these areas take preventive measures to reduce the potential egg-laying habitats of these dengue mosquitos. Monitoring and evaluation programmes such as Disease Surveillance, Vector Surveillance and Monitoring Behavioral Impact would be vital in this aspect.
The peak seasons for dengue transmission in Sri Lanka are from May to July and October to December. In July, 2016 there had been 10,715 dengue cases reported, the highest ever recorded in a single month.
See Table 1 :
For July 2017 it is predicted that this record would be surpassed with approximately 19,194 dengue cases. This triggers the warning bell and therefore, the public is urged to be more vigilant in the upcoming months and take all necessary measures to combat dengue. The forecasted dengue cases for the next six months on average are 12,105 per month which denotes an increase of 163 per cent over 2016 reported incidences.
(The writers: Dr. Peiris is a Lean Six Sigma expert serving as a consultant to foreign multinational organizations and is an internationally acclaimed award winner in business process re-engineering and can be reached at prabath16@gmail.com while Mr. Nuwan is an economist who specializes in Secondary data and can be reached at annuwan@gmail.com)
 Table 1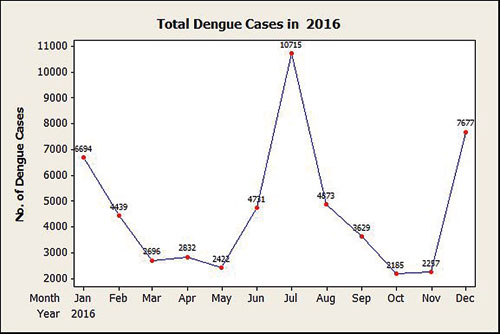 Table 2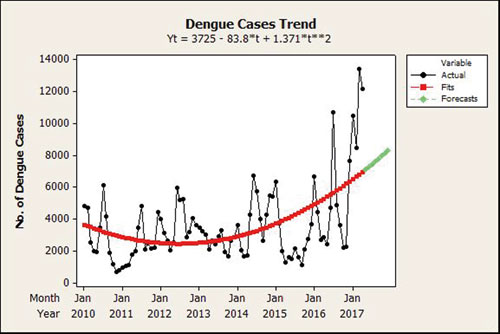 Source: Epidemiology Unit, Ministry of Health
Table 3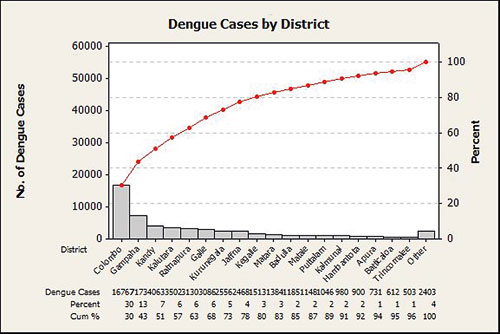 Source: Epidemiology Unit, Ministry of Health