USING THE CONTACTS
View(s):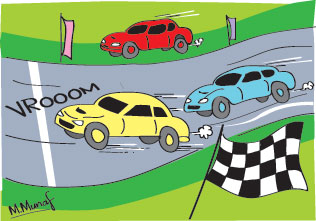 It was said that the profit making Citadel does not have sufficient monies to pay bonus for its staff, in spite of them making a hollow show with a huge thamasha and a full page add. Then a section of the crowd who also has contacts same as the second chatterer went to the top one and complained.  Hey! Presto, the bonus was released for payment.
Then the second chatterer tried to cut off tickets for the popular match. The same contact was used and the result was the same.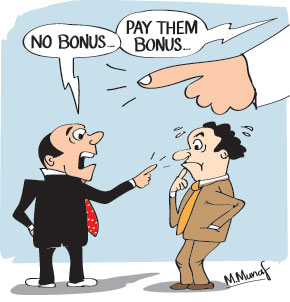 HUGE BILLS
The Citadel people who thronged to the hill city along with their families spent a tidy sum of money with plush five-star comfort during the matches.
Yet, some employees pointed out, though they are being castigated for sins which they committed. The former Interim people did not waste the game's monies—wherever they travelled and stayed, it was through their own expenses—they pointed out.
They say, now they feel the difference.
THE CRUMBLING PILLARS
They say the hospital pillar is now missing. Even the Saracen who tried to patch it up has failed.  Now they say, the nice guy pillar who is known for his benevolence now has stopped signing cheques. Employees say the nice guy has said that he does not believe in a crime that is being enacted.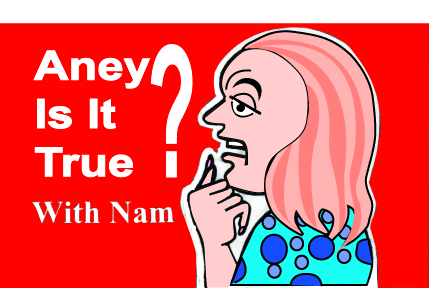 ONCE AGAIN HE WAS MISSING
The 'one-man show' loves being in the limelight.  But, he is on show only when his side wins. In the Southern City when his side won, he was there walking around with his harem (In mean men).
But, in Colombo when they lost he went missing.  Then in the one-before-the-last one — once again he was there on the podium in all his glory, but, when it came to the handing of the cup, but had to share the glory as the opposition won the last game to level it up, once again the 'one-man show' was missing. Instead the job was performed by the honourable 'Three Bags Full'.
POWER OF THE SUN (SON)
There was this race close to Colombo.  In one race there was a guy who drove all over the place, but the track, but, he was placed second.
People who witnessed hullabaloo, complained to the higher authorities and demanded that the 'Mad Max" be disqualified.  But, the helpless marshal explained "How can we do that – he is the organisor's son.