Federer and Krygios electrify Miami
View(s):

32th Miami-Open 2017
Its Federer again! He has lost only one match this year. The Maestro is on the march again. Could it be, he has a secret ambition, the 2017 Grand-Slam, winning all 4 Majors. In the finals in Miami, he literally, walked past Rafael Nadal, to win in 2 sets. Their match did not have the spark of rivalry they are known for.

In the Women's, Australian-born Brit Johanna Konta raised the Union Jack again after 40 long years. The last English woman to come into such prominence is Virginia Wade. Konta is the first English to win the Miami title. She walked past 2 former World No.1s, Venus Williams and Caroline Wozniacki, to achieve this feat. In recent years, she has been consistently working on her game, and now she is reaping the harvest.

The Epic
The match that stole the show was the 1st semifinal of the Men's. It produced the class of Tennis expected from an ATP Masters 1000. Australian Tennis prodigy, known to be a prankster, is a talented, spirited player and, my word, he is armed to his teeth with lethal arsenals which work. Nick Krygios delivered a class of Tennis that most players can only dream of. He shook maestro Federer, but lost the match handling a distraction from the audience badly in the last three points of the match. Someone made a bad call imitating the lineman, and it sent Krygios off concentration. This is the only weakness he showed in the entire match.

Krygios has the distinction of beating Federer in their last meeting. In the 2 matches they have played, a total of 6 Sets, all of them were tiebreakers. The 2 made the 2017 Miami-Open memorable with their electrifying performance. The match was a hair raiser, remained so till the last few rallies. After that match, we can conclude the 2 have created a rivalry that would make Tennis interesting this year. After Patric Rafter, Krygios is the best Tennis player Australia has delivered.

The dominance Krygios had over Federer was astonishing. Some of Krygios's services went at 135 mph. He played from everywhere and also hit winners repeatedly. At times, he made Federer look like a struggling schoolboy. However, Federer had one trump card and came out with it well. Cool nerves of steel. It gave Federer the match in the final few rallies of the tiebreak. Krygios is very young, his tactical ability, shot selection, lethal power and speed shows his best days has just begun. In this event, in matching a legend, Krygios came out very strong.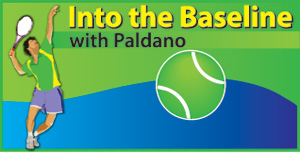 Konta and vintage players
Just when Federer stages a comeback in his vintage years, one time Women's World No.1, 36-year-old Venus Williams packed current World No.1 Angie Kerber home. The hot and sweaty Miami has not been kind to many. For Venus, it is home territory. Looking at the score, Venus seem to have had the grip on the match from the start, and got better in the 2nd Set. She beat Kerber 7/5, 6/3. Venus has beaten World No.1, 15 times in her career. Now I can say she is back and will be there for a while. For 2017, she is a prospect to reach the top 5.
Then we heard the name of another former World No.1, 27-year-old Danish glamour icon Caroline Wozniacki. On her way to the finals, she beat current World No.3, Czech Republic's Pliskova in the semifinals. Up to that match, Pliskova played good Tennis. Even against Wozniacki she won the 1st Set. Then something happened, and she went down. She too is returning from injuries. Players dread playing against Pliskova, because of her massive serve, punishing returns and the all-court ability to hit winners. Although she looks frail, she is tall and powerfully built. Experienced Wozniacki worked out her strategy well and once on top, after winning the 2nd Set, she wrapped up the match very effectively, in 3 Sets.
Humidity did drain many top notch players. From the quarterfinals, Seeds began to tumble. Men's draw lost top seeds Wawrinka and Nishikori, while Women's Kerber and Halep lost to Britain's Konta also in the quarters.
Tennis – changing again
No 2 eras in Tennis has been the same in terms of tactical domination. The Tennis one sees now deviates from orthodox stroke-making, with more use of improvisation technique. Players being athletes, play from within the court, closer to the net, than to stand behind the baseline. To do this, highly controlled reaction, speed, upper body strength and excellent racket handling ability are prerequisites. What it does is, cut the number of shots in a rally by half or more, which saves physical breakdown. Player development should be able to foresee what the Tennis will be 10 years from now. Otherwise, effort and schooling will be a waste.
The highest density of professional events in the world is in Europe. It's season is on now. In just under 8 weeks, the 2ond Grand-Slam, the French-Open, will begin. There will be a lot of Tennis for all.
-George Paldano, Former intl. player; Accredited Coach of Germany; National, Davis-Cup, Federation Cup captain/coach– geodano2015@gmail.com -