Photo focus: A moment for a child please
View(s):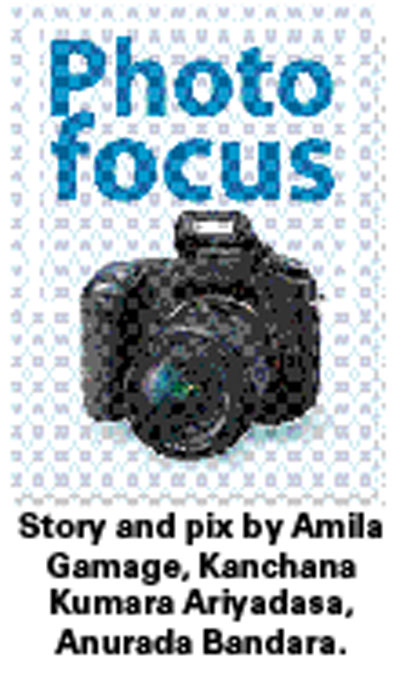 On Thursday, President Maithripala Sirisena chaired a special discussion at the Presidential Secretariat on the National Child Protection Program (2017-2019).
The emphasis was on protection of children.
The safety of children should be a priority for all citizens, yet many of us tend to adopt a casual attitude toward this important duty, ofttimes with tragic results.
In Dambulla last week, a child lost his life after getting entangled between the blades of the plough of an agricultural tractor.
He and a friend toyed with the tractor belonging to the friend's father, at a time when no adults had been at the scene.
Parents often permit children to attempt dangerous stunts and play in unsafe environments. Despite constant warnings the pleas fall on deaf ears.
At other times, parents and guardians themselves physically put children at risk… walking along railway tracks, leaving children unattended on the road or even crossing roads where there aren't any pedestrian crossings.
All examples of a callous neglect of safety for children.
No amount of Government policy or policing will be effective if ordinary citizens fail to fulfil their basic responsibility.
Our pictures show instances of children at risk, when left on their own.