Some bless Budget but others sceptical
By Kasun Warakapitiya
View(s):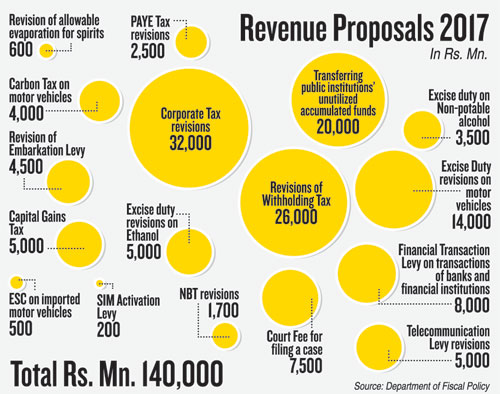 The government's effort to promote information technology and offer free computer tablets to 175,000 Advanced Level students and 28,000 teachers failed to allay concerns among youth about the levy on internet services also proposed in the Budget announced this week.
There is support for the proposal to open savings accounts for students and a medical insurance scheme for them in addition to a host of other benefits to the educational sector and the intention to regulate the quality of international schools.
The proposed increase on fines for traffic offences drew criticism from motorists, three-wheeler and bus drivers.
Consumers welcomed the price reductions on food and other essentials but expressed doubts on purchasing the goods at the prices nominated by the Finance Ministry.
Shopkeepers and shop employees in Colombo city had mixed reactions to the proposal to keep shops open until 11pm. Shop keepers believe the move would help to boost business in selected areas including towns and roads where the public are active late into the night but most employees were not confident that there would be sufficient transport facilities at night to return home.
Here are a cross-section of views: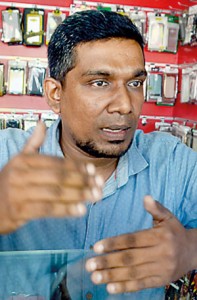 Murgesh Sachin, 24, dealer in mobile phone accessories: Imposing a 25 per cent telecommunication levy on internet charges would keep away the young from using computers. The Budget's other proposal to impose a Rs. 200 fee to activate a SIM card – previously free – had reduced phone purchases.
"Already VAT is affecting telephone charges and this levy will be an additional expenditure. The young will be reluctant to use phones when expenses are high, therefore we can lose business."
P. Nandasiri, private bus driver: Drivers cannot afford the proposed new minimum traffic fine of Rs. 2,500. If that was the smallest fine the highest fine might even exceed Rs. 10,000 as the amounts have not been specified so far. Drivers found it hard to even face current spot fine of Rs. 550 and had expected a minimum spot fine of Rs. 400. "Our expectations were shattered. This is outrageous. We cannot bear such fines."
Mohamad Ziam, mobile phone accessory shop owner: The Government's decision to increase mobile SIM card activation was a bad move. People brought SIMs with multiple SIM capacities to reduce their mobile phone bills which had increased due to VAT and the Rs. 200 fee would hit them. When the government came to power it talked about free wi-fi for young people but ended up increasing mobile and internet fees through VAT. "Earlier I sold many SIM cards each day but the day after the Budget I experienced a reduction in the buying of SIM cards."
Vipula Padmini, mother and housewife: Happy to hear the government's decision to provide students with insurance that provides Rs 10,000 for OPD treatment and Rs 100,000 for hospital admission. Also happy to hear that students and teachers will be provided with computer tablets. "Although I am happy, I am also thinking about the practicality of giving tabs free of charge."
Michel Patrick, shoe shop owner: He had expected a drop in the VAT but this has not occurred and therefore his business will go on bearing the VAT burden. His business is facing a near complete loss due to paying taxes for imported leather shoes.
Pulasinghe Susantha Premalal, 50, trishaw driver: The Budget's proposals are dreamy and impractical. Electric taxis – the government proposes bringing in 1,000 such vehicles – could not be manoeuvred easily and trishaw operators would not want to buy such vehicles.
"How are we to run electric vehicles without charging points being available? Will there be any charging points?" Drivers would have to increase fares to meet the increased traffic fines.
P. Nadesan, businessman: Although the government said it would devote 6 per cent of the GDP to education this never happened, and therefore it is uncertain whether any student would receive tablets, medical insurance, or the improved school facilities mentioned at the budget. No matter what school improvement proposal were included in any Budget schools always kept asking parents to buy paint and renovate classrooms.