Mistake
View(s):

flash fiction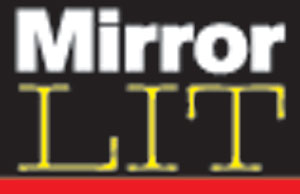 This short story highlights the issue of poverty and the preconceptions that are often tied up with it in a very human story.

Please send in your Flash Fiction stories to Madhubashini Dissanayake-Ratnayake, C/O the Sunday Times, No. 8, Hunupitiya Cross Road, COlombo 2
After walking around the class to make sure that all the students were doing the sums, Renuka returned to her seat behind the table. She put her hand into the side pocket of her hand bag for the red pen. Several pens and pencils came out. Among them there was her seven year old son, Dineth's favourite pencil. It was a lovely pencil with a cute monkey wearing a tiny hat fastened at one end. It was given to him by an uncle who recently returned from abroad. She had put it in her bag with the other things.
Supun, the brightest girl in the class came to the table with her Mathematics book. Her uniform had become yellowish due to over washing. But her hair. Teeth and nails were neat and clean. Renuka raised her head after marking the sums. All were correct. She saw that pencil in Supun's hand. Suddenly Renuka remembered that she had to take a short leave and looked at her wristlet. Only five minutes for the bus. She returned Supun's book and hurriedly collected the things on the table. She put some into her bag and others into the drawer of the table. She requested the teacher of the adjoining class to have an eye on her class too and left.
In the evening Dineth asked about the pencil. She checked inside her bag, it was not there. She remembered Supun with the pencil in her hand and also her own hurry to leave. Dineth began to cry. She consoled him promising to bring it the following day.
The following morning, when she entered the classroom Supun, the early bird was arranging the vase with fresh flowers. Luckily two of them only were in the class. Renuka first checked the drawer. It was not there. Then she patiently asked,
"Supun, where is that pencil?'
'I left it on the table, madam.'
'It was not there. You took it. Didn't you? Give it back. My son is crying without it.'
'No, madam, I didn't…….'
'Don't tell lies. Thief!' Renuka shouted.
Two large drops of tears began to run down Supun's cheeks.
'Cunning girl' Renuka thought.
Supun went to her desk. One by one the other students came in. The whole day Supun was quiet and thoughtful. Renuka too avoided her eyes. When the last bell rang, Renuka called Supun and said,
'I know the pencil is with you. Bring it tomorrow. If not I will come and tell your mother'.
Supun was frightened very much. Renuka left while Supun was staring at her.
In the evening it was very difficult for Renuka to calm down her son. He was uncontrollably crying. She felt so sorry for him and angry with Supun.
At night she was sleeplessly tossing in the bed. After a long time her eye lids felt heavy. Suddenly, a nightmare made her jump out of the bed. She put on the light, opened the hand bag and pulled out the inner lining. Her guess was correct. There was a hole in it. She felt the bottom of the bag. She touched something like a stick. Renuka made the hole little bigger with a pair of scissors, put her fingers through it and took the pencil out.
She looked at Dineth. He was breathing deeply. His face had swollen due to crying.
Two large eyes began to flash against her. She let the tears run down her cheeks.
The following morning she entered the class expecting the usual scene. Supun was not there. One by one the other children came in.
'Where is Supun?' she asked.
'She didn't come. She is not well.' Amali replied.
Renuka felt a burning in her heart. After school she went to Supun's house with Amali.
It was a cadjan thatched single room with a small veranda. Supun's mother was weaving cadjans in front. She invited them in.
'Where is Supun?' Renuka asked.
'She is sleeping, madam. She has a headache. I will call her.'
She dusted two chairs for them to sit and went in. Renuka heard her saying something in a low tone.
She looked at the door. Supun slowly dragged her feet towards her.
Renuka stood up and approached her saying,
'I found the pencil, Supun. I am very sorry.'
Supun burst out with a loud sob. Renuka hugged her tightly. Supun buried her face in her teacher's bosom crying. Tears ran down Renuk's face wetting Supun's head.
After a long time Renuka saw the other two looking at them wide eyed.
Kumari Weerasooriya,
Polgolla.