Govt. withdraws proposed amendment to CPC
View(s):

The Government will withdraw Criminal Procedure Code amendments that sought to deny access to lawyers prior to recording statements of suspects arrested and detained by Police. The amendment was to allow a lawyer access to suspects only after the Police recorded their statement.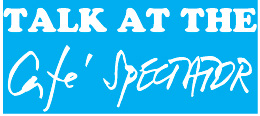 The decision to withdraw the amendment was made at Tuesday's weekly meeting of the Cabinet of Ministers and comes as a blow to Justice Minister Wijeyadasa Rajapakshe who pushed for the amendment.
Foreign Minister Mangala Samaraweera, Government sources pointed out, declared that the amendment would be a negative factor at a time when Sri Lanka is seeking the restoration of the GSP Plus tariff preferences from the European Union (EU). He pointed out that the EU was insisting on the "Adoption of planned amendments to the Code of Criminal Procedure which provides for the right of a suspect to see a lawyer after his arrest."
Samaraweera said that Baroness Catherine Ashton, the former EU High Representative for Foreign Policy, had listed the requirement in a letter she had sent his predecessor G.L. Peiris.
Prime Minister Ranil Wickremesinghe is travelling to Brussels for talks with the EU on the GSP plus restoration. He will now be in a position to give the EU an assurance that there would be no amendments to the CPC to prevent lawyers from seeing a suspect until their statement is recorded.
Human Rights Commission Chairperson Deepika Udagama was one of the first to write to the Prime Minister protesting over the proposed amendment. The Bar Association of Sri Lanka followed with a similar protest to the President.
---
Ravi proposes special court for fraud case
At last Tuesday's special meeting of selected Ministers, chaired by President Maithripala Sirisena, Finance Minister Ravi Karunanayake, proposed that special courts should be set up to handle cases of bribery and corruption.
This is in view of ongoing investigations into several such cases by different state agencies. A final decision, however, is yet to be taken by ministers.
---
Sirisena's blank cheque: Jokes can be serious
Were the remarks in jest or was that a strong political message?
Some UNPers were pondering over the question after comments by President Maithripala Sirisena.
He was at the International Convention Centre on Tuesday for a ceremony to mark the 25th Year in politics of Fisheries Minister and Hambantota District parliamentarian Mahinda Amaraweera, the Secretary of the UPFA.
An SLFPer rose and asked him when they would form a Government of their own. The query was backed by State Minister Dilan Perera and a few others. President Sirisena declared that he had given a blank cheque (hiss chek ekak) to Ministers Mahinda Amaraweera and Duminda Dissanayake (also SLFP General Secretary) to do what was necessary. He said it was their responsibility to have done that.
One senior SLFPer declared that President Sirisena was joking though it has been taken seriously by some. Famous British war time Prime Minister Winston Churchill is oft credited with a quote from a writer by the same surname, Charles Churchill; "A joke is a serious thing". One must remember that many jokes are based on some truth.
---
President crops photo-taking minister from Thai frame
Balancing business interests with their official responsibilities, no doubt, is a cumbersome task for some Ministers. More so, when they are ignorant of diplomatic nuances or realities. One of them, whose claim to fame is that he bankrolled the party in difficult times, tried his best to become a member of President Maithripala Sirisena's entourage when he visited Thailand recently.
The Minister, who is now trying to recoup his losses with Government contracts did not succeed in his efforts. Some of his business principals were waiting at the Bangkok airport with garlands of white, sweet smelling jasmine flowers to greet him. A Foreign Office official said he was not accommodated since the President had not nominated him to be on his entourage, probably knowing his antecedents.
The official recalled an episode that took place when President Sirisena visited Thailand on the previous occasion, in November 2015. There were high level talks between the President's entourage and the Thai military leader Chan O'cha accompanied by his top officials.
This same Minister in question pulled his smart phone out of his pocket while the official talks were in progress. Casting protocol and niceties aside, he walked around the table taking selfies, each time with one top Thai official. A bemused senior Thai official stared at him. Our Minister, in typical Mr Bean style, asked him "Do you have WhatsApp? I will send you a copy of the photo." Perhaps, the only one who did not notice the anger in the official's face was our smart Minister with a smart phone.
Disaster, the official said, was to happen again when President Sirisena visited Germany in February, this year, and held talks with Chancellor Angela Merkel. The same Minister, who was at the talks, again pulled his smart phone out only to be held steadfastly by his hand by a colleague. The colleague, the official disclosed, "gave him a strong warning not to embarrass Sri Lanka and the Government."
His crass response to the colleague, the official disclosed, "You all have many photo opportunities. But I don't."
Another Minister was to remark that there should be lessons conducted by the Foreign Ministry before Ministers are included in official delegations.
---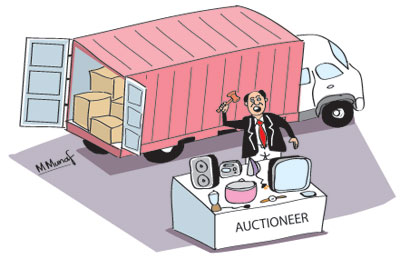 Weeratunga's container -load to be auctioned
A container load of personal items belonging to Udayanga Weeratunga, Sri Lanka's one time Ambassador to Russia, may be sold through a public auction.
The Foreign Affairs Ministry has informed the Ports Authority Chairman that it has "no objections for taking action to dispose the goods" in the container now lying in the port. A Ministry official said yesterday that Mr. Weeratunga had been informed on many occasions to clear the cargo.
On one occasion the former envoy turned up at the Sri Lanka Embassy in Teheran (Iran) and wanted an official to testify to an affidavit. This was to authorise another party to collect his belongings. After contacting the Foreign Ministry, Mr. Weeratunga was first asked to return the diplomatic passport he holds.
---
Diplomat to be recalled
We wrote of the hideous case of Sri Lanka Ambassador to a newly established mission in South Asia. Our story said he was residing in the upper floor of a diplomatic compound; how he took his brother-in-law who cannot cook as his cook and was seen frequenting the compound's kitchen wearing a sarong and banian in search of green chillies and onions, from time to time for his wife to cook.
Reports refer to him as being an Eastern Province trader who was also a successful businessman in Polonnaruwa. The Foreign Ministry seems to have had enough of him and is reported to be taking measures to recall the misfit back to Colombo, or maybe Polonnaruwa.