Almost 600 accidents from growing carelessness on expressway
View(s):

By Anushiya Sathisraja
More than 590 accidents have been reported in the Southern Expressway during the past seven months, a 12 per cent increase over the same period last year. The Road Development Authority (RDA) will launch a traffic safety campaign to educate Southern Expressway users on rules and regulations for safe driving.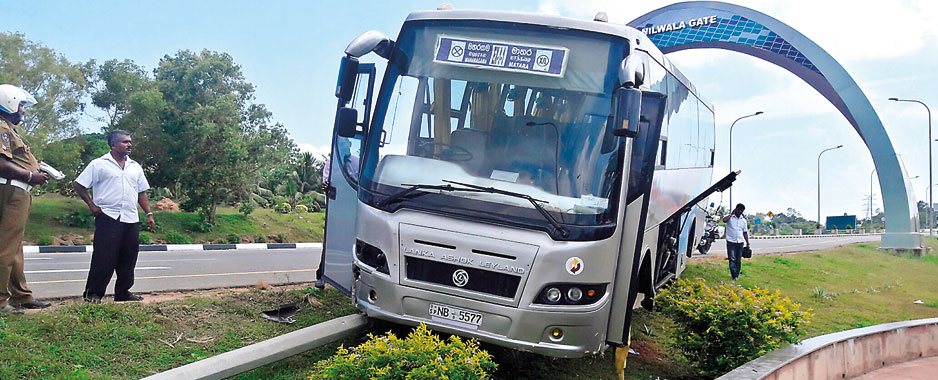 Posters will be displayed while road users will be educated on expressway safety rules at 15 interchanges along the Southern Expressway. Failure to wear seat belts had resulted in severe injuries or even deaths in some cases, RDA Deputy Director (Maintenance) Southern Expressway S. Opanayake said.
"We have tried to educate the public on the importance of wearing seat belts but some of them are reluctant to do so. We have noticed that some people wear seatbelts but remove them midway during the journey," he said. Motorists, he said, should ensure that their vehicles are roadworthy for high-speed travel.
"We always request motorists to be mindful of their speed," he said, saying drivers normally measure speed by passing landmarks but when these were not regularly encountered on stretches of the expressway their speed crept up past the 100kph limit.
Lack of lane discipline was another reason for accidents. "Motorists are supposed to travel along the left lane and only overtake using the right lane but some motorists continue to travel on the right lane, becoming a hindrance to other drivers and at times causing accidents," Mr. Opanayake said.
"We have also noticed that some of the drivers interchange midway and hand over the wheel to inexperienced drivers", he noted.