Coaching the opponent
View(s):

My Dear Murali,
I am writing to congratulate you on your appointment as a spin bowling coach for Australia for their series against Sri Lanka. You must be feeling fantastic because you have been recruited by the same country which labelled you a 'chucker' and tried to 'throw' you out of the game for good!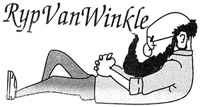 The deal you did with them sounds a bit like the Chinese Port City agreement: they say that your services were obtained for an undisclosed sum. I suppose that makes it worthwhile, but being the honest and law abiding citizen that you are, I am sure you will reveal all its details to the tax man.
Murali, I wondered whether your cricketing memory is fading, now that you are retired and in your old age- at least as a cricketer. If your memory serves you right, you will recall that you played cricket around the world, but you were called a 'chucker' only in Australia and only by Australian umpires.
That was an era when an Australian called Shane Warne was trying his best to become the best bowler in the world and you seemed to be the only person who could challenge him. So, they were quite keen to see you 'chucked' out of the game for ever – and they almost got what they wanted.
There was the incident when you were 'no-balled' and humiliated at a Boxing Day test match. Then an Australian umpire called you during a one day game and Captain Cool Arjuna lost his cool but saved your career by wagging his finger at the umpire and leading his team off the field for a while.
That Australian umpire who no-balled you for 'chucking' later revealed that he had been asked to do so by their officials. Wherever you bowled in Australia, their crowds booed you and chanted 'no ball'. Even their Prime Minister at the time, John Howard, got in to the act, publicly calling you a 'chucker'.
Why, they wanted to stop you in your tracks so desperately that they even composed a song against you. 'Throw, throw, throw the ball, gently down the stream; Murali, Murali, Murali, Murali, chucks it like a dream' it went, and they used to sing it from the terraces whenever you came on to bowl.
That was the time when your country – Sri Lanka, by the way, not Australia, just in case you get them mixed up now – rallied around you. It was also a time of war and ethnic tensions but no one thought of you as belonging to one community; we all treated you as if you were Sri Lanka's greatest treasure.
Receiving all that support and enduring all the insults thrown at you, you then went on to become the greatest bowler the game has ever seen. Along the way to that record, you helped Sri Lanka win many games. As a nation, we were all extremely proud of you and we rejoiced in all of your achievements.
That is why, after you retired, when they wanted to name the trophy for which Australia and Sri Lanka played for, they named it the Warne-Murali trophy, after the greatest spin bowlers the game has seen. You could say that after all those years, the Aussies were also accepting your greatness.
We were also very grateful to you for all the charity work you have undertaken in our country for instance, after the tsunami. You have spread much goodwill and fostered good relations between our different communities. Why, it was only recently that you undertook to work against kidney disease.
So, Murali, it came as a huge surprise to us when, with all that history behind you, you are coaching the Aussies against Sri Lanka, especially when they are playing for the Warne-Murali trophy. Since the name is supposed to represent the two sides, I guess we will have to find a new name for it now!
Your decision was also a shock to us because this is a time when a victory by our team is as frequent as an election win by Mahinda maama – and they need all the help they can get. In your difficult days Sri Lanka Cricket spent a lot to save your career, but it seems they are unable to hire you now!
I know that you are not the first player to do something similar. Malinga somehow makes himself fit enough to play in the IPL even though he is not fit to play our test matches. Mahela went over to teach the English just before they played against us. So we know what our cricketers are capable of.
Pardon me, Murali, please don't get me wrong. Some say that playing cricket is your job and you are only doing your job by coaching the Aussies. So, are we to believe that you are doing this because you are finding it hard to make ends meet, what with the increased rates of VAT and all that?
They say every man has his price. You have yours. The Aussies paid you that. So, instead of calling you a 'smiling assassin', the nickname of your playing days, you are now a 'hired assassin'. And we need to say goodbye to the Murali we loved so dearly and say 'G'day mate' to Murali the Mercenary!
Yours truly,
Punchi Putha
PS: Murali, when your stint with the Aussies is over, another path awaits you. With your skills in abandoning those who helped you, betraying your old team, getting together with your enemy when it suits you and making as much money as possible by whatever means, you are tailor made for but one career: politics in Sri Lanka!