Madonna to promote female empowerment
View(s):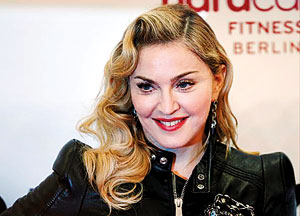 Madonna
has teamed up with the Kenyan First Lady Margaret Kenyatta to promote female empowerment for women around the world. The 57 year old queen of pop posted pictures of her meeting with Mrs. Kenyatta, as both women exchanged ideas on how best their efforts could help change through the various charities they head and also  help raise awareness schemes for the African continent as a whole in addition to their own local initiatives in Malawi and Kenya.
Over 1000 musicians have signed a petition urging European Union leaders to change laws relating to compensation rights on YouTube and other similar streaming sites. The artists such as Sir Paul McCartney, Sir Elton John, Lady Gaga, Christina Aguilera, Calvin Harris, Bruno Mars, Steven Tyler, David Guetta and many others sent their petition to Jean Claude Junker, President of European Commission saying the streaming sights are unfairly siphoning value from artists and songwriters.
One Directions Harry Styles is reported to have signed a huge record deal with Columbia records of the US said to be worth $80 million. It is reported the deal will cover three solo albums. This is one of the biggest records deals if confirmed.
Will.i.am the leader of the Black Eyed Peas is certain Fergie will perform with the group in the near future. She has not quit the band but instead taken time to pursue and promote her solo career. She married and started a family in 2013. Fergie 41 is to release her second album 'Double Dutchess' this year and as a prelude released the lead single 'M.I.L.F.$' on 1st July. She has played a major role on all of the Black Eyed Peas hit songs.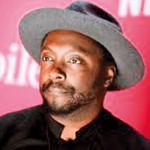 There's no end in sight for the reign of Drake's huge hit song 'One Dance' which has now topped the UK singles chart for 12 consecutive weeks. This week there was no contest as 'One Dance' led throughout the days leading up to the release of sales figures. The only song left behind to surpass having 16 consecutive weeks as chart champ on the UK singles chart is '(Everything I Do) I Do It For You' by Bryan Adams from the year 1991. Will 'One Dance' be able to hold on for two or three weeks more?
With the UK reeling in the aftermath of the Brexit vote and things gloomy for the chart, the only silver lining is the entry of Adele's new single 'Send My Love (To Your New Love)'. The song crossed over to the top 10 at No: 6 from 15. The song is the third release from Adele's current album '25' and is a follow up to her hit 'When We Were Young' which peaked at No: 9. The song is her eight top 10 UK hit song. The song has taken six weeks to crossover to the top 10 since it debuted at No: 64. Adele also performed 'Send My Love' at the recently concluded Glastonbury festival.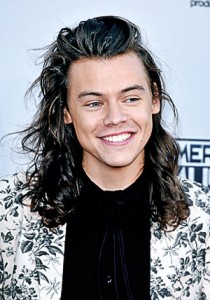 UK TOP 10
TW LW
1 1 One Dance – Drake ft:
Wizkid & Kyla
2 2 This Girl – Kungs vs
Cookin' On 3 Burners
3 5 Too Good – Rihanna ft: Drake
4 4 This Is What You Came For – Calvin Harris ft: Rihanna
5 3 Can't Stop The Feeling
– Justin Timberlake
6 15 Send My Love
(To Your New Love) – Adele
7 6 Tears – Clean Bandit ft:
Louisa Johnson
8 7 I Hate U I Love U – Gnash ft: Olivia O'Brien
9 8 Cheap Thrills – Sia
10 10 No Money – Galantis