11 years of 'Commons'
View(s):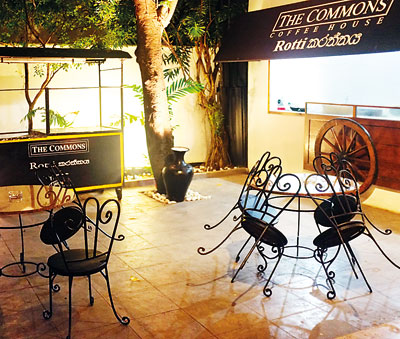 Commons Coffee House (CCH) is everyone's favourite hangout place. Popularly known as 'Commons', CCH celebrated its 11th birthday last week.
The anniversary celebration for Commons Coffee House was started with exciting new menus and weekly specials. Food and coffees have been their forte and the wide selection of sandwiches, burgers, wraps, Rotti specials and of course the milkshakes, frappes and other delectable desserts are all there with new additions. One of the foremost home grown coffee houses in the city, 'Commons' has  made a name for itself as the cozy hangout for many from – young  to the old, setting the coffee house culture in the city. It has been the venue for colleagues, friends, family, to get together to share some special moments
'Commons continues to serve all with its wide range of extensive menu with over 140 items with your favourite burgers, wraps and Sri Lankan specials along with a wide range of coffees, frappes delicious smoothies and the ever popular dessert cupboard' said Dharshani Sumanasekera, the Group Admin and PR Manager for Harpo's Restaurants and Cafes.
A commemorative 'Down Memory lane' menu with weekly specials at memorable prices and the launch of a new menu took place in May.
'We are so happy to be serving our loyal customers for the past 11 years and we have enjoyed many good memories with them. While thanking them for their continued patronage we look forward to serving them in the coming years' said MD, Harpo Gooneratne.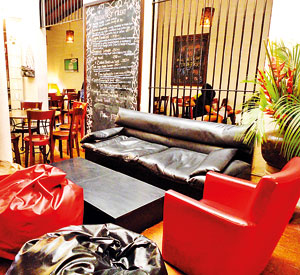 'The unique Rotti cart and Commons Burgers are other brands we have promoted. I look forward to expanding in order to offer the Commons coffee house experience in other parts of the city and suburbs' Harpo added.
Popularly known as one of Sri Lanka's very first DJs and entertainers, Harpo Gooneratne has worked his way through the hospitality industry, becoming one of the island's great success stories.
His passion has always been creating concepts where people could unwind and experience something different.
It was a natural next step for him to manage his own company- Harpo Productions in 2004, now branded as 'Harpo's Cafes and Restaurants.'
Harpo's vision of providing efficient and courteous service within a homely environment was realised when 'the Bay Leaf restaurant' was started in 2004. This success was followed by The Commons Coffee House in 2005, the Harpo's Pizza brand in 2007, Park Street Mews in 2009 and Colombo Fort Café in 2011 and the newest addition, Curve – Tapas , Bar , Music in 2013.
The newest addition 'Harpos Pizza' restaurant at Nugegoda  celebrated its first anniversary in March this year.
Events have also been Harpo's forte with his background in DJing and entertainment, and he has coordinated many famous local and international events in Colombo during the last 20 years.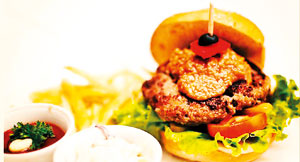 For more details call 2694435
or log onto www.thecommonscolombo.com