Who is right – Sri Lanka Cricket
View(s):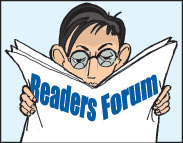 I am forced to clear myself on reading what I saw in your papers. I am surprised why the administration for the last fifteen years did not show any success may be due to incapable, inefficient member appointed to Interim Committees. Who was responsible in appointing Interim Committees and why those interested in Cricket never pointed this out, and how a full clean up of the Cricket Board was necessary. Hope after this happen our Cricket Players are going to perform in super star fashion. I as a past Sri Lankan Cricketer is looking forward this year for this miraculous change.
Perhaps the present Minister of Sports should probe very seriously why the past Interim Committees has brought about this disgrace and take necessary action. It is very interesting to know what the Past Presidents of Interim Committees did for the last fifteen years without cleaning up the administration and for not appointing a top class administrator and Human Resource experts. Now I am beginning to wonder whether the downfall of Cricket was due to poor Administration, or faller of the Cricket Coaches and Selection Committees.
I am so happy to have read in the Newspaper a doyen of cricket from Moratuwa state that the President of Sri Lanka Cricket has found an administrator to clean up the mess in Sri Lanka Cricket has found an headquarters. What have the Presidents of Sri Lanka Cricket and its Past Interim Committees been doing by not appointing an efficient strong administrator thus ruining the game of Cricket. Why was excess staff allowed to work and the staff on duty did not work, due to the lack of a strong administrator, perhaps the Sports Ministers who appointed those committees are to be blamed.
Lasantha Rodrigo – Moratuwa