Victims of pace and power
'Top ten' challenged at Miami-Open
View(s):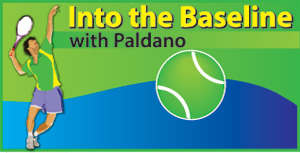 It is still the beginning of the season and currently the Miami-Open is on. In one way one could say that the 'top ten' of women and men are still not feeling the grip of the racquet in their hands. Regular Tennis players know how easy it is and how annoying it can be to lose the feel for shots and being forced to fiddle around to find the grip-of-comfort. In such situations generally comfort comes only in the second set, making winning an uphill task. Miami-Open's early round pace and power has claimed many in the 'top ten' of both genders even before the quarter-finals. In the women's draw only Kerber and Halep reached the quarters and in men's only Djokovic, Berdych and Nishikori made it.
In limited-over Cricket, bowlers are almost hand-cuffed with rules but the batsmen have a 'whale of a time'. No such thing opportunities are available in Tennis. With the pace and power of modern Tennis, to win even against a simple opponent can be a struggle for survival.
Bacsinsky and Kuznetsova
Among women, Switzerland's Timea Bacsinsky has come out as a giant killer. On her way to the semi-final, Bacsinsky beat Ana Ivanovic, Agnieska Radwanska and Simona Halep and will now face Stevlana Kuznetsova. Many of these tough matches were three setters. One could say 'at-last' Stevlana Kuznetsova has come up with a good win and a big win. She beat Serena Williams with the same formula which Victoria Azerenka used in the Indian-Wells finals. Serena has not shown the lasting endurance and consistent power for which she is known. Being in her mid thirties she is having her share of issues to maintain peak physical form consistently.
On the men's side Belgium's David Goffin although yet to beat anybody big, is looking very solid and shows signs of being a contender into the semi-finals. Like many emerging big names, Bulgarian Grigor Dimitrov showed powerful fangs two years ago and is already showing signs of slowing down and is ranked below top twenty five now.
Emerging players fate often depends on how long they feel good keeping up with reaction pace and power delivery. It is stress on the body, to maintain high levels of fitness even for three months. This is why the system of 'periodic peaking' and grouping events for participation is most recommended for top athletes. With today's busy global professional calendar this is easier said than done.
Focus on player development
No sport will be popular in a country unless it has successful international players. Time and again in Germany this was seen – first with Steffi Graf, then with Boris Becker and now with Angelique Kerber. Youngsters always want a local role model to be attracted into any sport. Many countries including ours either do not know this phenomenon or opt to ignore this for other reasons. It is common for administrators to flock into a successful sport, ride the crest and be off when the plunge comes. There were no 'wars and battles' for administrative positions in the eighties, in the scale that exists now. With such enthusiastic administrators, we should be producing some super athletes?
The present promotions are to teach sport to children between 5 and 12 in Tennis. Which child at that age can match open-sport standards? The biggest set back from this for Tennis is the playing time and facilities being taken away from over 18 players to get match-play practice for maturity. After 15 years, the number of sets played in a week is the single most contributing factor to improve. No training however designed can be complete as 'game play'. Every training mechanism is only a 'part' of the game without the mental side. 'Match play' is capable of training the mental side up to 70 per cent. If this factor is not addressed, international sport will be out of bounds for Sri Lankan players.
Game, pace and power in training
The WTA and ATP have a section called the 'bio' in their web site for world ranked players. It shows that players come from various countries in the world. Two territories appear prominently in this section – Monte Carlo and Florida USA. First thought that may come into our minds maybe that it is to avoid taxation. No it is not the reason. Most of the eastern European countries give total tax exemption to players any way. The reason behind is that the facilities and good player congregation is the highest in these two territories. Why do they need it? For training match play regularly. This is the reason why past players are considered good coaches. Unfortunately very few coaches play matches with up and coming players and most of the coaches now have not played open-tennis. A coach's 'fear of losing' often deny student players the vital match play practice.
Coaches cannot sustain pace and power for valid reasons but this should not stop coaches playing sets with student players because that is an important exposure for players to know how the game is played practically.
Like in the Miami-Open, pace and power plays a critical factor in the tactical side of Tennis and in development of players.
– George Paldano, Former int. player; Accredited Coach of Germany; National, Davis-Cup, Federation Cup coach–. georgepaldano@yahoo.com –