FIVE TOURS IN TWO MONTHS
View(s):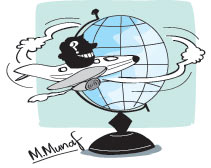 Who is this coach of a popular sport who is supposed to have made five tours in two months? Is he trying to break a record? The whole set up wants to know where he has gone and what he has done.
TURNING ONE'S BACK
A Japanese businessman has filed a court case against a leading Sri Lankan racing driver claiming 80 Million Sri Lankan Rupees which the Japanese man says that he had given to this racing driver to put up a housing scheme. When the racing driver concerned was summoned to court, the press was eager to talk and take pictures of the racing driver, but the racing driver completely ignored them and turned his back to them.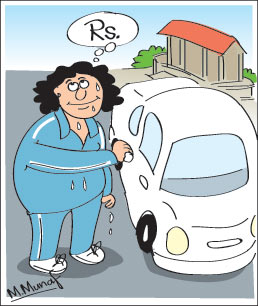 NO ACTION
All leading officials of a popular women's sport was summoned by the Big Boss in Sports and were given a thorough telling off. "All of you all are just talking. There is hardly any action. One official even produced a paper cutting and pointed out that the paper had written about their achievements. "I am not talking about paper articles. I want action," screamed the Big Boss. Also attending the meeting was a coach who has been selected for an Asian Tournament. The Big Boss also went onto say that when money is needed all of them are busy as Bees. Otherwise NO ACTION.
TENDER AFTER 16 YEARS
A tender has been submitted to a leading sports organisation after 16 years, to supply meals to this sports body. The person who has submitted the tender is a highly connected individual. Earlier he had submitted meals to this same organisation but with the change of officials he had been cold shouldered. Now after 16 years he is trying to make a comeback.
IS HER JOB SO GREAT?
There is this lady attached to the office of a top sport who gets into a track suit after work and trains at Torrington Square. The strange thing is that she insists on taking an official vehicle after training and even puts claims for overtime after the keep fit programme. Why is she being tolerated? Is it that her job is so great that they cannot do without her?