Pampering complete: Salon to cafe
By Kaveesha Fernando
Soak in the ambience of an old walauwa, beauty treatment and good food at the Bungalow
View(s):
Salons and cafés are both very popular in Sri Lanka in their own right- so the combination of a salon and a café to offer the services of both within the same space is likely to be a winning combination. Such spaces would allow patrons to engage in their favourite beauty ritual and then spend some time enjoying the good food and ambience offered by the café. This is what beautician Johann Peries's latest business venture – The Bungalow is all about.
Step back in timeAnyone who visits the Bungalow will notice the interesting architecture of the building. Built in 1750, the walauwa was owned by a prominent family of lawyers who are proud to have a few famous personalities in their family tree. This includes E. W. Perera (one of the most famous leaders in the struggle for Independence) and his father E. F. Perera (a famous lawyer in his time).

Apart from the addition of a porch and a back verandah in the late 1800s, the building remained unchanged until 2005, when it was restored as authentically as possible.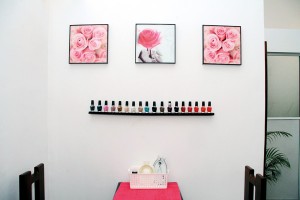 Situated in Sri Jayawardenapura Kotte , the Bungalow is a beautifully restored old walauwa (mansion) which offers the services of a salon and café.  The salon offers a comprehensive range of beauty care services exclusively for women while the café offers a healthy range of salads, sandwiches and juices with the idea of prolonging the relaxation process one usually comes to expect from their favourite salon. All products used at the Bungalow are personally imported and some of the services offered at the salon are either new or uncommon in Sri Lanka.
The different products imported for the skin care, spa, waxing and hair care services offered are the Umecare, Jericho, Depileve and Glints ranges respectively.  The Gua Sha facial, popular in many parts of Asia, is offered for the first time in Sri Lanka by the Bungalow. What's more the services offered at the Bungalow aren't necessarily expensive. A full body massage lasting 60 minutes would cost Rs. 4000, while a back or ½ an hour massage would cost Rs. 2000, rates which are much more affordable than usual.
The other beauty services offered are within the same ranges as most other salons, with an express  manicure or pedicure costing Rs. 1500 each.  With such a range at competitive prices, Managing Partner Johann Peries feels that the Bungalow is 'a unique hair and beauty salon which is on par with international standards'.  He also promises that every woman who walks in will be pampered with personalised attention by their highly experienced staff.
The Bungalow is located at No. 630, Kotte road, Sri Jayawardenapura Kotte, open from Tuesday to Saturday from 9 a.m to 6 p.m. Appointments can be made by calling their hotline +94 774 300 734.