NGO helps future generations' wellbeing with potable water
Sri Lanka Society of Imperial College London donates proceeds from a ball for the project
View(s):
A nongovernmental organisation (NGO) focused on helping children and families islandwide for the past 18 years, is now helping people in the Northern Province (NP) to resolve issues of drinking water.
An advisor of Child Aid Lanka (CAL), Jekhan Aruliah told the Sunday Times that their main aim was to help children.
One of their latest projects was the funding of a well by the Kaveri Kalam Manram (KKM), an organisation run by a Christian priest based in Kilinochchi.
The organisation was recently supported by Imperial College in London, which held a dinner dance- Sapphire Ball- and donated their entire profit to the CAL. This year's Sapphire Ball marked the 10th anniversary of the event, and was held at the renowned Troxy Grand Hall in London.
Organised by the Sri Lanka Society of Imperial College London, the annual event has always given all of its proceeds to charities working in Sri Lanka. Having donated a significant sum to CAL last year, the society donated the entire proceeds of this year's Ball to this charity.
The CAL in a statement said its trustees express their thanks to the Sri Lankan Society of Imperial College for this year's phenomenal donation and also for their support last year.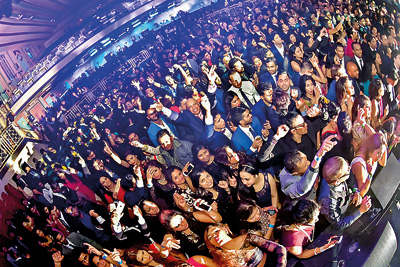 In a statement, CAL said, "Superb organisation, slavish attention to detail and lots of hard work by the organising committee resulted in a superb event with exquisite food and lavish entertainment, and most importantly of all, the chance to help those less fortunate in a country ravaged by decades of war".
Over the years, CAL has made donations to Samata Sarana in Mutwal, Sri Lanka Anti Narcotics Association, Sri Lankadhara Society Colombo, Lotus Bud Children's Home Colombo, National Christian Council of Churches of Sri Lanka, Rotary Club of Colombo and Zonta Club of Colombo.
CAL's projects have included donating solar panels to a school and hospital in Batticaloa and dental equipment, motor car maintenance equipment, computers and books. CAL has provided funds for tsunami relief work, supported orphanages and child protection, and sponsored education. Since the end of the civil war in Sri Lanka, CAL has focused on supplying clean water by constructing wells in the NP to help farmer families.
CAL can be followed on facebook (childaid.lanka) and twitter (@childaidlanka) or check out their website www.childaidlanka.org.uk