Yashan looks 'Kauluwen Eha' in the New Year
View(s):

The popular young generation singer Yashan de Silva released his latest music video 'Kauluwen Eha' last week. It was an exclusive release on his own TV show 'Music X'press' on Siyatha TV.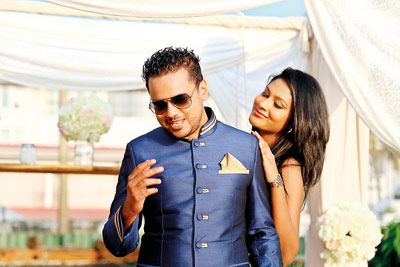 'Kauluwen Eha', is a Sri Lankan R & B song based on true love which was musically directed by Shenal Maddumage and lyrics of the song were penned by Yashan himself.
The Music video of 'Kauluwen Eha' was directed by Gamini Chamara and his team at DIGITAL EYE STUDIOS.
It was shot in two locations close to Colombo.
'We covered the storyline scenes at Hybride Villa in Mount Lavinia on the first day and did the main singing shots at Hotel Berjaya Mount Lavinia' siad Yashan.
Yashan met TV Times soon after his new production and this is what he has to share with his fans……..
What is the storyline of 'Kauluwen Eha?
Since this is a soft love song even though it has a very deep meaning, we didn't want to try an advanced concept. We wanted to keep it simple and sweet. I felt that I should do something touching and romantic to make the audience feel it better.
It's about a young couple who lives their married life so happily and peacefully in their own ways.
How was the feedback for your recent song ' Sansara Gane'?
Great. I'm more than happy about the feedback. It received an excellent feedback on all leading TV stations and it touches 300,000+ views on YOUTUBE awithin fivemonths
Why did you want to make a slow love song?
Well, 'Sansara Gane' was a duet and I wanted to do an upbeat funky track after it. But the majority of the requests from my fans were to do another solo love song.
So I had a discussion with my audio engineer Shenal and we thought of producing a fresh sound of Yashan from all aspects, musically and vocally.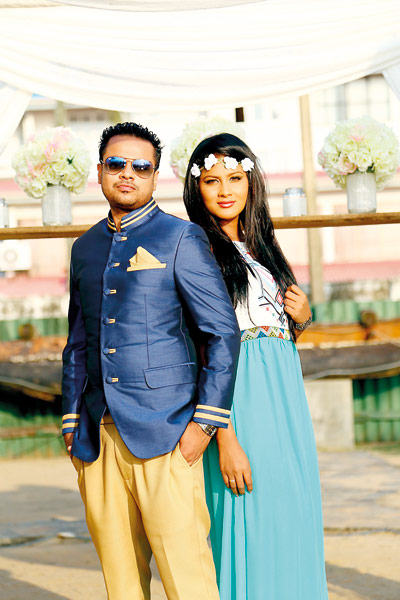 How's your TV show going?
All good. It's called 'Music X'press' and anybody can watch it live every Sunday from 5.30pm to 7.00pm on Siyatha TV. (no. 21 on Peo and Channel no. 15 on Dialog TV).
How can anyone reach you?
Anybody can contact me by dropping an email to yashan@yashanonline.com or stay in touch with me @ www.facebook.com/darealyashan and follow me on Instagram @ YASHAN_INSTA
Who is your team behind 'Kauluwen Eha' Video production?
Well this is an outcome of a big and a very strong team at Digital Eye Studios. All of their hard work including the Music Director, Shenel and the effort from the main model, Harshani Rumen was outstanding. She added an extra glamour to the video. This is her debut music video.
What have you got in store for your fans in the year 2016?
I have released two singles last December namely, 'Muthu Paradana'with Madawa Warnapura, who plays for Bloomfield Club and 'Adara hodiya' of Nethu. (Tracks are available to search and find on google and youtube) We are planning to film music videos for the both hits.
I produced a song plus a music video for Sachithra Senanayake, the star cricketer of Sri Lanka and the video of it will be released soon after he comes down from the ongoing new Zealand tour.
Also I did an audio track for the cricketer T .M. Dilshan his wife Manjula. We are in the process of planning the music video for it.
Who are the main team behind your latest release?
Gamini Chamara, the Managing director of digital eye studios is the main man and I would like to thank Harshani Ruman for her immense dedication towards this project.
Dr. Namal Balachandra for all my exclusive outfits and Aravinda for creating a wonderful set on the beach. Dharshana of Hybrid Homes who encouraged me in all ends and Pravir Mishra the GM of Berjaya for supporting me to the maximum.
And musically, the effort put in to this by Shenal and Sandun were outstanding and im so grateful for their commitment.
'And I am so grateful my sponsors, who made this project possible, Hotel Berjaya, Hybrid Homes, Smart Flora and Wills Design' Yashan said.
HOMES, SMART FLORA & WILLS DESIGN he said.