Get into the 2016 look!
By Duvindi Illankoon
View(s):
What should you wear in 2016? If you're looking for the newest trends, here are some pointers from a few people in the fashion world who know what's in and what's not!
Amilani Perera's recommendations for your casual wardrobe: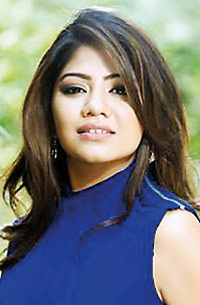 Amilani Perera is a fashion designer with two labels: 'Amilani Perera' and 'Once More'.
Pick the right dress: With feminine ruffles in trend, sundresses are perfect for the feminine and trendy casual look.
Bottoms: Cuffing your jeans at the bottom will give them an edgy look and it will lengthen your legs as well.Alternatively, you might opt for a tailored linen trouser – wide legs are red hot this season – or a stylish cropped pair of cigarette pants with flats.The biggest skirt silhouette trend this summer is the miniskirt with border detailing in cutwork and graphic prints.
Say yes to a simple graphic tee shirt: This relatively inexpensive piece of wardrobe can be worn with jeans, leggings, cute cardigans or stylish blazers, allowing you to pull off many different looks yet feel comfortable for that casual chic look.
Invest in neutrals: Having basic pieces that can be mixed and matched, accessorised and layered is a key tip for pulling off a casual chic style.
Carefully chosen basics such as a white tee dress, brown cross body bag and a pair of sand storm colour pants are your strongest weapons.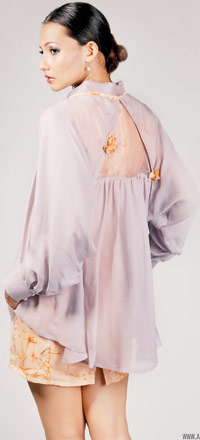 ---
Dimuthu Sahabandu's tips for making an on-trend arrival at functions: 
Dimuthu Sahabandu has shown at CFW since 2011 and at several Indian fashion shows.
A full length or short toga dress is a must have in your wardrobe for evening wear this year as it can be easily worn for any type of function. It is also practical and compliments many different body types.
A basic long sleeved fitted full length evening gown, ideally in black for all types of functions which could be dressed up or down with accessories accordingly.
A lightweight jersey wrap dress, in a statement making bold metallic shade worn on its own with no added accessories or in a matt finished darker tone which could be accessorised accordingly.
Long evening tops in pure silks, silk chiffons or silk jersey can easily be paired with jeans or pants for all those chic smart casual evening needs.
A fit and flared 1950s inspired two piece evening look with a waist cinched top and a flared midi skirt will definitely be a fun addition to your wardrobe this year.
The same skirt can be paired with a plain tee or a tank tucked in for a more casual evening look.
---
---
Ramona Oshini recommends a few spring/summer trends straight off the runway: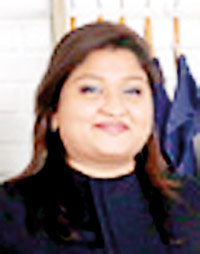 Ramona Oshini is a fashion designer and co-founder of Zudhora, a designer retail store.
Golden Yellow: this sunny golden yellow looks amazing on any skin tone and would look absolutely gorgeous on a maxi dress.
This colour is not for the faint hearted but for the ones who love to make a fashion statement. Lace in this colour works beautifully whether it's in a dress or a top.
70s Bohemian: this trend from last year is making a comeback so hold on to your ruffled floral maxis. The special feature is the cutaway shoulders. Beautiful maxis by GiambattistaValli, Rachel Zoe and Roberto Cavalli are the ones to be inspired by.
Victorian high collars: Victorian details were a must have in all major collections. High necklines in Alexander McQueen and Louis Vuitton, ruffled sleeves in Erdem and Zimmermann and regal touches in decadent shimmer at Gucci.
Decadent Shimmer: PrabalGurung, Gucci, Pucci and Temperly are all about the shimmer this season. Luscious fabrics in simple silhouettes are a must have.
---
Ajai Vir Singh's recommendations for keeping it casual with menswear:
Ajai Vir Singh is founder and president of Colombo Fashion Week and the creative brains behind ArugamBay and Conscience:
Bottoms (Trousers/Shorts): A muted or a lightcolour trouser is a good base to mentally get you to relax and to experiment with tops too (that is, if you'd like to).
Make way for stronger stories on top, be it a floral print, or a pattern based short or a tee or a darker 'on-trend' colour shirt or a Polo. The lighter colour trouser gives flexibility to go casual and/or formal with the type of shirt you wear.
The above is also true with any kind of blue denim or a white twill chino/sports trouser.
The trousers shouldn't crumble untidily on top of your shoes. Don't overlook this as it makes the whole look untidy. These details reflect your personality.
Instead, trousers should just about touch your shoe. The silhouette of the trouser is very important based on your physical build.
Go beyond the straight tight fits: try a loose fit with pleats and a narrow leg.
Tops (Shirt/Tee/Jackets): A lightweight cotton jacket with no lining is quite cool and universal. It's very stylish-maybe in a navy blue 100% cotton or a lighter brown colour. Even when travelling it gives a slightly formal look.
Introduce this to your wardrobe this year and it will do wonders for you in multiple occasions.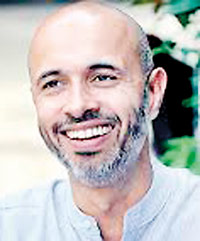 A mandarin collar shirt is an excellent item for both casual and formal occasions. It could be in white, black, blue or grey. And it works very well with any of the trousers above.
A well fitted Polo tee tucked in or out with the trousers mentioned above enhances a casual weekend look. Pastel colours are recommended.
Don't ignore a plain dark colour Crew-Neck Tee with a light colour trouser for Sunday wear.
Bags: A folder style bag that can hold your tablets, phone, and a slim laptop neatens up the look which is far better than struggling to hold diaries, books, phones and chargers.
Introduce this to your wardrobe, and remember it's not your usual laptop bag. So there you have it – go ahead and make your own fashion statement!