Armstrong reignites Andreu doping feud
View(s):

LOS ANGELES, Oct 24, 2015 (AFP) – Lance Armstrong has reignited his feud with Frankie Andreu and his wife, testifying in an ongoing lawsuit that his former team-mate had doped for the majority of his career.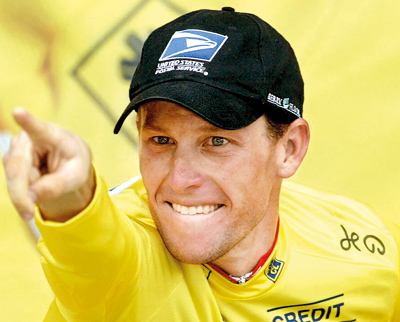 Andreu and his wife Betsy, long-time critics of the fallen former Tour de France champion, have angrily hit back at Armstrong's comments dismissing them as "completely false", USA Today reported.
Frankie Andreu acknowledged in 2006 to dabbling with doping sporadically during his career but insisted he raced clean for the bulk of his time in the peloton.
However Armstrong maintained in a deposition given as part of a US federal government lawsuit in September that Andreu's use of performance-enhancing drugs was more extensive than he had admitted.
Asked by a lawyer if he felt he owed an apology to Andreu, Armstrong replied: "Well I have apologized to Frankie.
"Frankie was the first person that I apologized to. But what I said on Twitter was true. We know that to be true … I said that Frankie doped for the majority of his career, that – that is absolutely the truth."
The Andreus' were once close friends of Armstrong but ultimately became key players in his downfall after testifying in 2005 that they heard him admit to doping in 1996 when he was being treated for testicular cancer.
Frankie Andreu told USA Today he had raced "completely clean" for a long time.
"And then even in the window when I was taking EPO it wasn't all the time. It was off and on. It was still wrong. I realized that, and I know that."
Betsy Andreu accused Armstrong of having an "obsession" with the couple.
"Maybe it's because the truth we told for so many years — the truth that he fought so hard to suppress — has been shown to be fact. His attempts at revisionist history is just a continuation of his pattern of deception," Betsy Andreu told USA Today.
Armstrong, 44, admitted to doping throughout his career in 2013 after years of denials and ruthless attacks on his accusers.