Full strength Lankan are a confident lot
Asian Rugby Football Union (ARFU) Sevens Rugby Tournament
View(s):
Sri Lanka will hope to come out as a fully-fledged outfit when the rugby-mad Island nation gets to host its first-ever major Asian Rugby Football Union (ARFU) Sevens Rugby Tournament at the Racecourse ground in Colombo come weekend. After failing to make the intended impression in the previous two installments of the ARFU Sevens Series held in China and Thailand, Sri Lanka will get a rare opportunity to display their skills in front of the home crowd with hopes of impressing their supporters.
Former England Sevens player, South African born Matt Turner, who took up his major coaching assignment to guide a national side, was optimistic of a total turnaround performance on home soil in the tournament where both the Sri Lanka men's and women's teams will be featured.
"We have identified the key areas where total focus should be on. Sri Lanka is going to be a completely different team home soil, which can provide positive extra gear to win games. I'm sure the boys will be more excited, more willing and are keen to put up a good show in front of their home supporters," Turner told the Sunday Times.
However in the ended games in China and Thailand the Tuskers could not live up to their potential due to various factors. In China Sri Lanka was sans skipper Fazil Marija and Dinusha Chathuranga who were recovering from their injuries. They returned to the second leg in Thailand. At both occasions Sri Lanka finished fourth. Sri Lanka is yet to name the final squad and tomorrow will be the first day out in training for the Tuskers, only after that training session that they will name the final squad.
"Niggling injuries are part of Sevens rugby. But the boys did not show any of that sort in Thailand. It was just that they could not transform crucial breaks into their favour. There's a lot of talent in the side and it's just that they need to overcome the mental game, which is naturally agile in Sevens rugby. Here in Colombo, we are hoping to overcome all these and play up to our potential and come out as a better side," Turner added.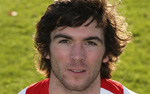 The tournament, named as ARFU Dialog Sri Lanka Rugby Sevens 2015 will be held at the Racecourse on October 10 and 11, where the hosts, Sri Lanka Rugby Football Union will provide free entry to rugby lovers on both days.
"This event is a special occasion in the annuls of Sri Lanka Rugby as is the first time that the island nation has been honoured by the ARFU under the auspices of World Rugby (WR) to host this event involving both men and women. The tournament will certainly give a big boost to the game in Sri Lanka as 12 men's teams and eight women's teams from the Asian continent have confirmed their participation. During this period we expect many top official from the IRB and ARFU; and internationally acclaimed officials, to witness and officiate the tournament," SLRFU in an official media communiqué stated.
The 12 teams in the Men's tournament are drawn into four pools with Japan, UAE and Chinese Taipei in Pool 'A', hosts Sri Lanka, Malaysia and Philippines in Pool 'B', Hong Kong, China and Kazakhstan in Pool 'C' and South Korea, Singapore and Thailand in Pool 'D'. The eight teams in the Women's tournament are drawn into two pools with Hong Kong, Japan, Thailand and Uzbekistan in Pool 'W' and China, Kazakhstan, Singapore and Sri Lanka in Pool 'X'.The opening match of the tournament will be between hosts Sri Lanka and Kazakhstan in the Women's tournament at10.00am on October 10 while the Men's tournament will kick off with the game between UAE and Chinese Taipei at11.28am.The Tuskers will come out to the field against Philippines at 3.22pm followed by the second pool game against Malaysia at 6.18pm.