Torana Video Movies bring Sinhala Karaoke songs
View(s):

Torana Video Movies, welknown name for producing yesteryear movies, teleplays and theatre productions in DVD formats has released a collection of Sinhala songs as Karaoke DVDs.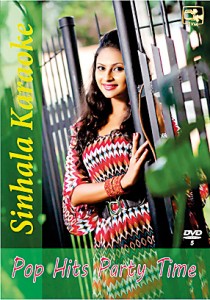 Released as four DVDs with different sets of songs with a variety of musical genres including classic, popular hits and party time.
Tittled 'Relax Sensation', the first collection includes Pandit W. D. Amaradeva's ever popular 'Nim Him Sewwa', Nimal Mendis' 'Master Sir', 'Malbara Himidiriye sung by Neville Fernando and Rukmani Devi, 'Soduru Lowata' sung by H. R. Jothipala and Sujatha Aththanayake and Indrani Perera's 'Dilhani Duwani' and many more.
The collection 'Unforgettable Oldies' includes ever popular songs like 'Chandra Me Re Paya awa', 'Amara Pem Lathawo', 'Adara Mal Pawane', 'Piyapath Sala', 'Siripade Samanala Kanda', 'Madumala Lesa mudu' and a few more songs that have been enjoyed by several generations.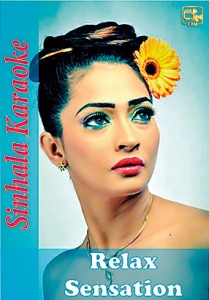 'Pop Hit Party Time', another collection includes 'Suwandai Muwe Malpeni', 'Tharuna Jeewithe', 'Yakada Thalanna', 'Wella sibina Rella', 'Nelum Male'
'Latha', 'Nelum Male', 'Wella Sibina Rella' and other similar hits.
The fourth Karaoke DVD, 'It's Baila Time' some high tempo Baila hits like "Ranpota Thelambuwa', 'Muhude Yamu', 'Surangani', 'Paan Maama', 'Pulli Gona', 'Komala Papa', 'Polkatu Hande' and 'Yamang Bando'.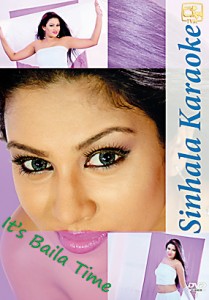 The sole distributor of the collections is Torana Video Movies.