The stage is set for Shakespeare and he's in love
View(s):

"Romeo, Romeo, wherefore art thou Romeo." Yes, the stage is set for the "Bard of Avon" to enthrall again.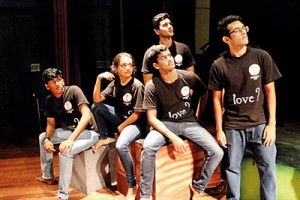 The Drama Club of Colombo International School, under the direction of Vinodh Senadeera, takes you back to London 1593; to unravel the story of a playwright, poet and actor – William Shakespeare.
"Shakespeare in Love," an adaptation from the film, is set to grab the attention of all Shakespeare's admirers and critics alike, when a cast of young Capulets and Montagues from CIS relive the highs and lows of the journey towards the opening night of Romeo and Juliet setto take place in October.
The riveting plot revolves around all the trials and tribulations faced by playwrights and actors at the time, whilst also encapsulating many controversies and social stigmas of the 16th century.
During the course of the production, William Shakespeare (Aashiq Fassuhudeen), plagued by writer's block, manages to orchestrate an entire play for Phillip Henslowe (Mevin Manamperi), with the assistance of rival playwright Christopher Marlowe (Sukitha Bandaranayake).
The concept of a play within a play is presented as preparations and rehearsals are underway for the opening night of Shakespeare's Romeo and Juliet.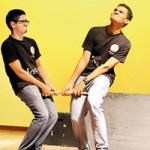 In the interim, Shakespeare is struck by the beauty and grace of Viola de Lesseps (Amrita Khandpur), who initially disguises herself as an actor, Thomas Kent, in an effort to obtain a role in the production. Once her true identity is revealed to Shakespeare, they begin a secret affair.
However, to Viola's dismay, her father, Sir Robert (Kalon Goonetilleke) is arranging her betrothal to Lord Wessex (Viren Beruwalage). The intensity heightens further as Richard Burbage (Mevanka Gunasekera) finds out that Shakespeare has cheated him out of both, money and the play and as Sam (Ahmed Hussain), who is meant to play Juliet, loses his voice hours before the show, leaving the rest with a sense of panic and fear.
In addition, Hugh Fennyman (Sharanya Wijesinghe) develops a love for the theatre after having little respect for it at first.
The show will go on the boards of the CIS auditorium on October 8 and 9 at 7pm. Box plan and tickets are available at the school reception.