Sunday Brunch at the Ramada
View(s):

A different style 'Sunday Brunch' is now on at the Gardenia Coffeeshop of the Ramada Colombo.

The Gardenia brunch inspiration is drawn from a culture of long, leisurely dining allowing guests to truly savour the finer things in life. Begin with a fabulous homemade 'ginger beer 'true to a well-guarded family recipe for an invigorating boost to the day.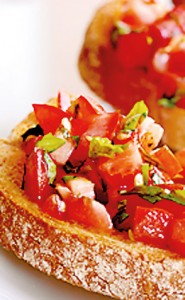 Flavours from around the globe await … an Italian antipasto spread with beef carpaccio, delicious bruschetta and crispy crostini with delectable toppings.
Nibble into homemade grissini with fabulous tapenades of black olives, avocado and garlic or sundried tomato. Here's something everyone totally loves – the freshest of sushi with authentic wasabi for that real zing.
At the action stations grilled mullet with citrus butter cream or herbed chicken with tarragon sauce await to be devoured. Swing by the Carvery after for some peppered beef roulade with mustard sauce or roast stuffed lamb with mint jus.
If you want to balance off the indulgence then pick off the range of salads or healthy choice of gram from chick peas to kidney beans.