Harry Connick Jr.'s album 'That Would Be Me' to debut in October
View(s):

Pop star Chris Brown has been denied a work visa to Australia. The Australian government made the decision in response to his 2009 conviction of assaulting his then girl friend Rihanna.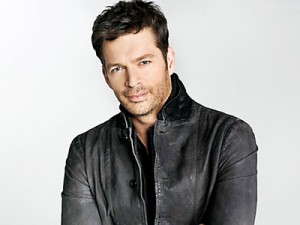 Brown was due to perform in Melbourne in December as part of his tour. He has 28 days to appeal the ban. He was earlier denied a visa to New Zealand and to the UK too.
The comeback kid of pop Justin Bieber has seen his fortune on the music scene improve as his recent release 'What Do You Mean?' has spent the third non consecutive week at the helm of the UK singles chart. Four weeks ago the song debuted at the top of the chart but lost that spot to Sigala's 'Easy Love'.
But a week later 'What Do You Mean?' which had dropped to the No:2 spot regained the No:1 spot and has been there since. The song is absolute pop has also provided Bieber with his best chart performance globally.
The song has topped the charts in Australia, New Zealand, Ireland, Denmark, Canada and the US too. 'What Do You Mean?' is co-written by Bieber, Jason Boyd and Mason Levy. Meanwhile the song has streamed 3.2 million times this week.
The song which made the highest climb to gain entry to the UK top 10 is R City's 'Locked Away' featuring Adam Levine of Maroon 5. The song which is a fusion of reggae and dancehall moved up from 16 to No: 3.
It's the debut hit for the duo of Theron and Timorthy Thomas who hail from US Virgin Islands in the Caribbean. 'Locked Away' samples the melody of Captain & Tennille's evergreen hit 'Do That To Me One More Time'. 'Locked Way' is also taken from R City's debut album 'What Dreams Are Made Of'.
Ellie Goulding was the only artist to make a song debut inside the UK top 10 singles chart this week as her new song 'On My Mind' made entry at No: 7. This song is taken from Ellie next album 'Delirium' which is schedule for release on 6th November.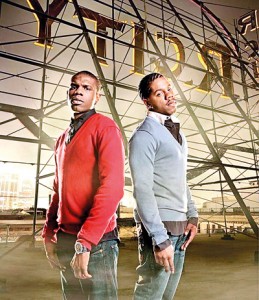 'On My Mind' was originally set for an earlier release date but was held back owing to her hit song 'Love Me Like You Do' from the sound track of the film Fifty Shades of Grey which topped the UK chart this year. 'On My Mind' was premiered on UK radio on 17th September.
Kenny Rogers the Country singer who became a crossover star has announced that he will retire from touring next year. The 77 year old multi awarding winning artist said on 25th September that his North America tour will be his last. Earlier he did a farewell tour of Australia, New Zealand, and South Africa.
Rogers farewell tour will commence on 12th November in Ontario, Canada. His big hit songs were 'Lucille', 'The Gambler', 'Lady', 'We've Got The Night' with Sheena Easton and 'Islands In The Stream' with Dolly Parton.
Harry Connick Jr. will release his new album 'That Would Be Me' on 23rd October. For the first time Connick will be produced by outsiders namely Eg White and Butch Walker. The new album has been recorded both in the US and UK.
UK Top 101 1 What Do You Mean?
– Justin Bieber
2 2 Easy Love – Sigala
3 16 Locked Away
– R City ft: Adam Levine
4 3 How Deep Is Your Love
– Calvin Harris & Disciples
5 5 Can't Feel My Face – Weekend
6 4 Don't Be So Hard On Yourself
– Jess Glynne
7 – On My Mind – Ellie Goulding
8 6 Fight Song – Rachel Platten
9 11 Do It Again
– Pia Mia ft: Chris Brown & Tyga
10 8 Peanut Butter Jelly – Galantis