Damian and the Boys put Melbourne in Deezone
View(s):

Damian Wikkramatillake and the boys from DEEZONE gave Melbourne music with a difference and another taste of the musical versatility from the island that produces an endless stream of talent.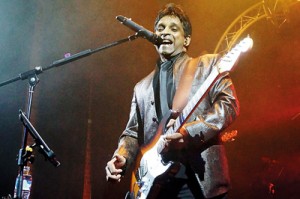 Touring here for the first time, and performing with what appeared to be an adrenalin rush at what they had to showcase to the music hardened Australians, DEEZONE delivered with aplomb and when the night ended at the Lions Club of Lyndhurst dinner dance at Springvale Town Hall, they were applauded all the way by an enthusiastic audience.
The choice of music differed quite a bit from the other bands from Sri Lanka and some of the songs Damian carefully pulled out from his wide repertoire went down well with the particular crowd that turned up on the night all of whom got to savour and enjoy their particular choice of entertainment.
Indications strongly suggested that DEEZONE will be back in Australia after their successful foray into the land down under because there was definitely no lack of talent by the musicians in the band ably led by their seasoned maestro Damian whose reputation with bands such as Purple Rain preceded him.
Melbournians and in fact Australians from many states have been fortunate recently to have a flood of Sri Lankan entertainers tour here to complement the local talent led by Melbourne's Replay 6, Rap-So-D, Redemption, Destiny, newly formed Cloud 9, Ebony and a few others.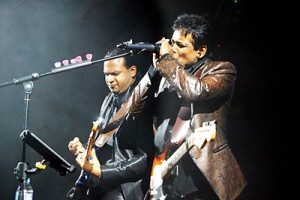 Over the past few months, Mirage, Flame, Corrnie and CO., DEEZONE and Misty have completed a line-up of some of the best bands from Sri Lanka's highly competitive music scene and indications are that there are more in that category that have not been exposed to the hungry Australian dance going scene.
Patricia de Silva's Cinnamons, the new leaders in Melbourne catering made the night complete and with DEEZONE providing a nearly non-stop performance it was a another great night of entertainment.
Top DJ Jeremy Ekanayake filled in the band breaks for the night his great choice of music ensuring that the dance floor was packed throughout.
- Trevine Rodrigo in Melbourne