Celebrating Independent Cinema in the Peninsula
Jaffna Internaional Cinema Festival
View(s):
The first ever international film festival and major cinema event since the end of the three decade long civil war, Jaffna International Cinema Festival will be held from September 15 to 21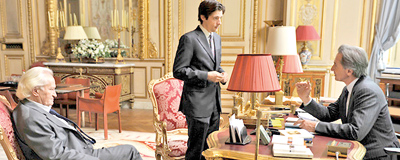 At this first edition of the festival, nearly 20 countries will be participating and the European Film Festival in Sri Lanka collaborates with JAFFNAICF to present 22 award winning and critically acclaimed European films.
The festival will showcase 45 feature films including 12 debut films in competition at Majestic Cineplex at Cargills Square, Kailasapathy Auditorium University of Jaffna, the Public Library Auditorium and Open Air Theatre of CPA.  The Fine Arts Department of University of Jaffna, Ceylon Theatres and Agenda 14 collaborate to present this much needed cinema event.
"Our aim is to celebrate independent cinema in the peninsula, which is recovering from the destruction caused by a 30-year-long armed conflict and war. We believe in using art to reach people and we hope this festival would create a space for communities across borders to interact with each other through cinema," Anomaa Rajakaruna , Festival Director said.
She further mentioned that the festival team was actively engaged with the young people in the peninsula by training them and making short films with them during the last three years. JAFFNAICF plans to launch over 15 short films made in the North during the first Jaffna International Cinema Festival.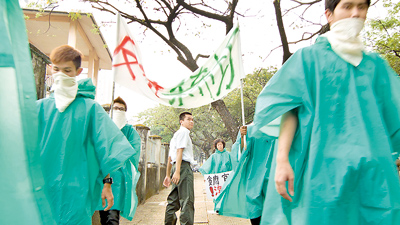 JAFFNAICF has invited internationally acclaimed Tamil filmmakers from around the world to present their films in Jaffna too.
Awards at JAFFNAICF 2015- Life Time Achivement Award – Mr. A. Jesurasa.
In order to appreciate the service rendered by cinema personalities, Life Time Achievement award will be presented to A. Jesurasa, one of the most senior film critics from the peninsula. He was engaged in the film society movement in Jaffna during the last few decades.
Encouraging the younger generation JAFFNAICF will present three awards including the Best Debut Film and Audience Award for the Best Short Film. Twelve debut films from Sri Lanka and other countries will compete for a critics award for the best debut film.
The Jaffna International Cinema Festival is a non-partisan platform to explore contemporary forms of creative expression in cinema. The main aim is to celebrate independent cinema in the peninsula, whilst creating an understanding of other cultures, promoting of harmony and mutual understanding through cinema.
The festival promotes and encourages young filmmakers through screenings of their debut films and shortfilms.
The partners of the festival are University of Jaffna, the Public Library, the British Council, EU Delegation and several other European Diplomatic Missions in Sri Lanka and India.
The festival committee members include Packiyanathan Ahilan, Dr. S. Raghuram, Dr. PavithraKailasapathy, R. Sivachandran, R. Krishnakumar, G. T.Ketharanathan and Muralitharan Mauran.