Making mighty strides for charity
By Duvindi Illankoon
View(s):
Jeremiah James will return after a year and a half for his third charity concert to raise funds for children from economically disadvantaged communities. The dancer, who runs the Mighty Steps Dance Academy and teaches his craft for a living, directs 180 youngsters for a show to be held on August 22 at the Tourist Board Auditorium.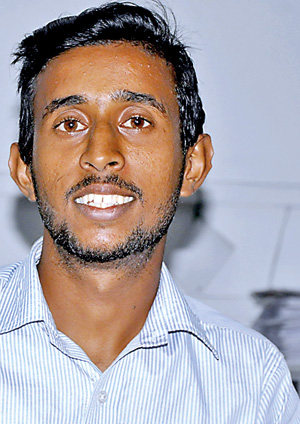 Jeremiah began teaching children without meaning to do so; he formed his Mighty Steps academy originally for older dancers, but realized that the enthusiasm of his younger charges was hard to beat-or resist. Today, he engages vigorously with his faith and community. Jeremiah volunteers on a weekly basis with several children's centres and children from struggling communities. In 2013 he held a show with children from a dropping centre, sharing that dance is an excellent tool for teaching youngsters values and strong ethos.
This year, once again, his show stars students from the communities that he works with. The dancers have been given free rein to choreograph some numbers, and Jeremiah says that they regularly surprise him with their creativity. "They love to dance," he smiles. "I can tell. There's a 17 year old boy who will skip his basketball practice for a rehearsal, and to talk with me afterwards. We've all become close and when you interact regularly with the children they trust you enough to listen to you."
The show will feature 11 items choreographed by Jeremiah (with the children's input) and the styles may vary, he says- "the audience can expect a mix of different cultures and genres." He will also award 30 accolades to outstanding performers from the batch. "This is not your average concert as you can probably tell!" The show will also feature guest performances by the Zep317 crew, RDX Crew and James Jasi. The funds raised from the show will go towards the communities that Jeremiah works with. The show will take place on August 22 from 4.30 pm at the Tourist Board Auditorium opposite the Cinnamon Grand hotel. Entrance priced at Rs. 500 and Rs. 1000 is available at the gate.