'Keep Fit with a Song' at Soul Sounds Academy
View(s):

Like to sing while working out? You are not alone. 'Keep Fit with a Song' is a new initiative by the Soul Sounds Academy – a singing class with a fitness element to it. It is aimed at the young professional who wants to de-stress after a hard day's work or for anyone who enjoys singing for fun – where they can sing while working out.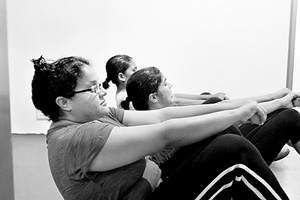 The class will have a substantial warm up session inclusive of floor exercises, focusing on strengthening the abdominal muscles, diaphragm and general fitness, followed by vocal exercises along with proper singing technique and repertoire that is diverse in terms of genres yet easy to learn. Finally it includes a session of singing songs while exercising. The basic idea is to have fun while working out and singing!
The Soul Sounds Academy (SSA) is the brainchild of Soundarie David Rodrigo, well known pianist and Music Director of Soul Sounds, Sri Lanka's premier all female choral ensemble.
Classes are conducted every Monday 7 p.m. – 8.15 p.m. and Wednesday from 6.30 – 7.45 p.m. at the Soul Sounds Academy, 57/2, Kassapa Road, off Jawatte Road, Colombo 5. Classes will cost Rs. 500 per class. To register and for inquiries, call 0722 127988 or email soulsoundsacademy@gmail.com