At Melheim it's like staying in the clouds
View(s):

The secret to finding a good, affordable hotel is to check the special offers that expensive hotels occasionally promote. Okay, it might be the hotel's off season but the room infrastructure is the same. Often, if the hotel isn't jam packed with tourists, the service will be more personalised and friendly then. So that's why this week's affordable hotel is one that usually sells rooms for more than this column's maximum price of US$100, double.

I often visit Haputale as I find it's a town that retains its character and hasn't been overrun with visitors The tourists you see are usually independent travellers setting out to trek to Lipton's Seat or to visit Sri Lanka's British-style stately home, Adisham, or who are attracted by the stunning view across hills and dales to the south.

For five years, Haputale has had a modern, boutique-style hotel offering accommodation that's a contrast to the backpacker dens. Actually, Melheim Resort is not in Haputale but after the 183km marker on the A4 road from Beragala bound for Koslanda. It's reached by a country lane that descends through tea plantations to a gate where a security guard instructs visitors to get out of the vehicle and walk down a short flight of steps to the reception.

I obeyed, while our vehicle drove to the car park, which was actually outside our room, Number 3. Reception is at a desk at the entrance to the restaurant. It's a separate building from the rest of the hotel and commands an amazing view, of carefully manicured landscaped gardens in terraces, sweeping down to a swimming pool. Beyond, the view becomes more rugged as it stretches down to the south, the distant coast hidden by hills and swirling mists. It's like staying in the clouds.

We were greeted with a glass of avocado juice on arrival, a nice boutique touch. Our room was the third in a block of three, at ground floor level but with a raised verandah. I pulled back all the curtains to gaze at the amazing view, letting the room flood with light. There was a king-size bed with four pillows (another welcome hint of boutique status) instead of the usual two. A day bed was by the bathroom wall, with a slender wooden wardrobe beside it.

The wooden console against the wall opposite the bed, housed a mini bar (soft drinks only) and safe as well as a flat screen television. Although I was assured there was WiFi, I was happy I couldn't get it to work as I wanted to enjoy this comfortable solitude. My mobile phones didn't pick up a signal either, so this is a place to retreat into nature without being disturbed.

We were asked to order dinner early to enable the chef to prepare and we were given a set menu with several main course choices. There is also an a la carte menu of basic, reasonably priced items rather than a boutique hotel's gourmet selection. For breakfast the next day, the steward – after presenting an attractively laid out fruit platter – merely asked: "How would you like your eggs?"

It was then I understood that Melheim Resort is primarily designed for the foreign tourist who wants a familiar holiday experience in a wonderful wilderness setting. There is no bar but the hotel does have a lounge with a snooker table and small library in a separate pavilion lower down in the garden. There is also a tree house that can be used for private dining, and even a flat rock dais that serves as the site for bonfires and barbecues.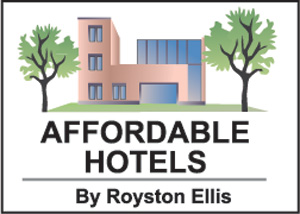 I was determined to try the swimming pool since it must be one of the highest elevated pools in Sri Lanka (about 1,000m above sea level). I was foolhardy enough to plunge in at 7 a.m., rather startling the pool boy who was trying to clean up and who got so flustered he told me where to find towels instead of offering one. The water was bracing and, with clouds in the valley floating below, I could the see the truth in the hotel's slogan of "where the comfort nestles in nature."
Melheim Resort consists of 16 rooms in blocks of two or three, some on two levels. The exterior walls are of a scallop design and stand out against the greenery of the setting. They are all spacious, bright and with top notch bathrooms with a vigorous shower. Being in separate blocks adds to the privacy, making the hotel an ideal location for couples on honeymoon. In fact, the hotel has special packages for honeymooners, and also for wedding celebrations, that make it especially affordable.
Melheim Resort, Lower Blackwood, Beragala, Haputale; www.melheimresort.com