From a Young Reporter
View(s):

Experience in Ink
At 5.30 p.m., on April 18,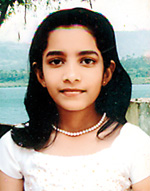 I walked into the Employers' Federation Auditorium, Colombo, accompanied by my parents and a familiar sense of anticipation; that which comes from knowing you are soon to lay your hands on a book that promises pure excellence. After all, one could not expect anything less from Sakuntala Sachitanandan, renowned writer and winner of the prestigious Gratiaen Prize in 2010, whose book launch I was honoured to have been invited to that evening.
As I took a seat amidst my fellow guests, many of whom were celebrated literarians or academics in Sri Lanka, I wondered what surprises Aunty Saku's (as she's fondly known) fourth book, 'Sedahamy, Selvakumar and Others' a volume of poetry – held in store for its readers.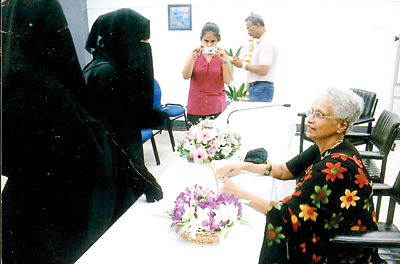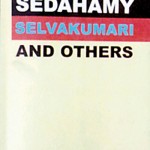 A few chosen among the invitees who had the honour of reading the book beforehand, came on stage to tell us just how beautifully written every poem was and how well they illustrated Aunty Saku's humane, empathetic nature. As usual, her poetry delivered important messages to society; they taught, they inspired.
Having enjoyed some delicious refreshments, I bought a copy of the book myself and was most honoured to have her sign it. She greeted me with her usual, cheery attitude and thanked my parents and me for coming all the way from Kandy to participate in the launch of her book, to which I replied that the experience and her book certainly made it worth the journey.
I left the launch in high spirits, elated at the thought of drowning myself in the fresh pages of Aunty Sakuntala's motivational poetry.
Haala Marikar
Badi-ud-din M.G.C., Kandy