Taking control of your health and wellbeing with personal health records on your mobile device
knowHEALTH
View(s):
The world of e/m-health is full of electronic medical records/electronic health record systems. But in reality almost everyone in the world has a personal health record. This record is generally an incomplete collection of medical reports, notes, etc which one carries around with him/her in a file when he/she visits the doctor – sounds familiar? Yes, that is the truth isn't it? The world, for the most part, is most likely to remain that way for a long time as the electronic medical records held by hospitals or individual medical practitioners will remain inaccessible to other doctors/health care providers located outside of each hospital or practice.
Ironically, that information would not be readily available to the patient as well. So the 'way to go', as it were, would be to provide a tool to the patient which would enable him/her to organise and maintain his/her personal health information in an electronic form – a personal health record. A decade ago, implementing this in a meaningful way would have been a dream.
Today, however, with smartphones, iPads, and tablet PCs in wide circulation one would ask the question; why does everyone not already use them to maintain electronic personal health records.
Apps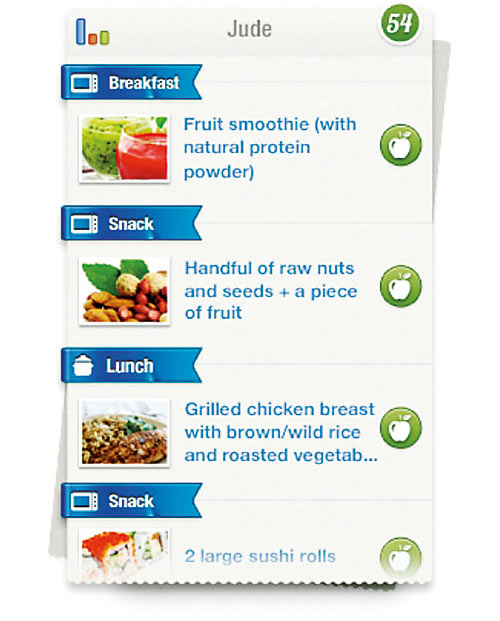 There are many reasons why patients do not use these systems. The main reason is lack of awareness. The second reason is that health-seeking behaviours and practices are culture specific and as such a solution used in one country may not be appropriate for another, i.e. patients simply do not relate to it. Thirdly, the health care delivery systems are also country specific, and products downloaded from the Internet simply do not fit the system in your country. Fourthly, local language interfaces are not available. All these boil down to electronic personal health record systems that are not user friendly.
There are of course other user concerns as well. The ones that most doctors worry about, but patients are not so concerned about in our society, unless they have a stigmatising condition; privacy, confidentiality, and security.
These should, however, be the most important considerations from a healthcare provider and software developer point of view. This becomes an important consideration when interfaces are created to add information to the record from outside sources, such as hospitals and doctor's practices, and even insurance providers. There is also the matter of patient autonomy, i.e. should the patient have control over what information is kept/added or deleted from the record or should he have to be resigned to the fact that he/she would have to carry with him/her information which he/she may sometimes not like to share with others. The question that comes to mind then is, is it possible for the patient to control the information in the personal health record that he/she discloses to the doctor/health care provider? This, I believe, would be a critical factor in the success or failure of these systems.
Wearables
Today, patients play a more active role in monitoring their health status than ever before. Home glucose monitoring using hand-held glucometers and blood pressure monitoring using automated blood pressure apparatus are perhaps the two most common self-monitoring activities that patients carry out today. Uploading data from these and other devices to the personal health record should be a part of the package that is on offer.
As we move away from care of the sick, to empowering people to maintain a state of health and wellbeing, the demand for creating interfaces between the personal health record and wearable self-monitoring devices could also grow. At that point, the role of the system would change from one that is used to store information in an organised manner, to a system that would help him/her manage his/her health by providing information and advice. Wow, that is the ultimate one may say, but perhaps not so.
Genes
The patient is not an individual; he/she is a part of a family. Today we know that the biggest single risk factor for most of the common Non Communicable Disorders (NCDs) in the world is a family history of the condition. So, if it was possible to link records of family members the information and advice given by the system could be even more personalised.
Innovation does not have to stop there. Today, we are able to sequence genomes at a fraction of the cost a decade ago. Sequencing costs are tumbling faster than predicted by Moore's Law. Some have gone as far as to say that genome sequencing could soon be a free service offered by Google.
Integrating the "genome layer" to the personal health records and truly personalising the information and advice would, in my view, be the ultimate.
We should not be shy to dream about scenario as far away as this. That day could be here faster than we think.
About the writer:
Prof. Vajira H. W. Dissanayake MBBS, PhD, FNASSL is the Director and Medical Geneticist at the Human Genetics Unit, Faculty of Medicine, University of Colombo. He is the Founder Chairperson (in 2008) of the Specialty Board in Biomedical Informatics, Postgraduate Institute of Medicine, University of Colombo; and Founder Secretary (in 1998) and the current President (since 2009) of the Health Informatics Society of Sri Lanka. He can be contacted via vajirahwd@hotmail.com.