Janath V. de Silva wins a prestigious US award
View(s):

Sri Lankan-born Janath V. de Silva, LUCTF, now resident in the US has been chosen as one of Boston's Five Star Wealth Managers for 2015 in the Boston area by the Boston magazine.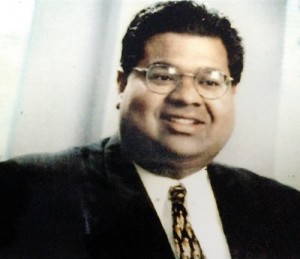 De Silva, 47, is featured along with other award winners in a special section of the February issue of Five Star Professional magazine. The magazine states they are pleased to announce Janath V. de Silva, LUCTF, Boston Partners Financial Group, LLC, has been chosen as one of Boston's Five Star Wealth Managers for 2015.
This prestigious award is presented to professionals who provide quality service to their clients in diverse trades such as real-estate, home/auto insurance mortgage and dentistry, in more than 45 markets in the US and Canada. De Silva's field is the highly competitive business of life insurance.
The Five Star Wealth Managers award program now entering its 12th year conducts in-depth, market specific across the US and Canada before making this award based on a rigorous, multi-faceted research methodology, which incorporates inputs from peers and firm leaders along with client retention rates, industry experience and a through regulatory history review.
The successful candidates are identified through firm nominations, peer nominations and industry qualifications, and then evaluated on 10 objective eligibility criteria, including client retention rates, client assets administered, firm review and a favourable regulatory and a complaint history.
"Throughout my career it has been my mission to serve as my clients' leading resources and advocate in the fulfilment of their financial goals. I am honoured to be recognized as one of Boston's Five Star Wealth Managers in support of that dedication and my ongoing commitment to my clients," said de Silva.
Janath de Silva is an alumni of Royal College, Colombo, and is the son of the late Harendra and Neleeka de Silva of Battaramulla.