Appreciations
View(s):

Kairshasp Nariman Choksy

Good thoughts, words and deeds guided him through his life

Kairshasp Nariman Choksy, PC, MP (February 7, 1933 – February 5, 2015), the former Minister of Constitutional and State Affairs, former Minister of Finance, and distinguished constitutional lawyer passed on to heavenly courts just two days short of his 82nd birthday.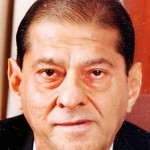 K. N. Choksy was educated at S. Thomas' Preparatory School, Kollupitiya, shortly after its founding in 1938. He received his secondary education at S. Thomas' College, Mount Lavinia. K. N. Choksy had been raised within the intellectually-vibrant legal atmosphere of his father's law chambers. So, following in his father's august footsteps, he too attended the Law College in Colombo and, after graduation and apprenticeship, was admitted to the Ceylon Bar as an advocate or attorney-at-law in 1958.
During the early years, he travelled from his parents' home in Kollupitiya to Hulftsdorp. Car, train, and plane took him to courts in Negombo, Kurunegala, Kandy, Trincomalee and Jaffna. He swiftly established himself as one of Sri Lanka's leading civil attorneys, practising before the District, Appeals, and Supreme Courts.
K. N. Choksy's acute mind, congenial demeanor, and legal prowess led Prime Minister Sirimavo Bandaranaike to place him on the Board of the People's Bank during the 1970s. In recognition of his contributions to the legal profession, he was appointed as President's Counsel (PC) in 1981 by President J. R. Jayewardene.
Between 1989 and 1992, as senior counsel, he successfully defended the country's then President Ranasinghe Premadasa against a legal petition to annul the presidential election—that trial lasted 525 days and involved 911 witnesses before five judges of the Sri Lanka Supreme Court. He served as Premadasa's advisor and confidant until the latter's assassination in 1993 with the President calling him early each morning to discuss the day ahead.
By the 1980s, K. N. Choksy had emerged as Sri Lanka's pre-eminent constitutional attorney and constitutional thinker. Offered appointment to the Supreme Court, he declined because he "did not want to be removed from the daily action of Sri Lanka." Instead, he first served as a member of Sri Lanka's delegation to the United Nations General Assembly in New York, which he addressed in December 1984. Then he became a Member of Parliament (MP) in February 1989, when Premadasa took office as Sri Lanka's President, and diligently served his country in that capacity for 21 years until 2010 on the National List of the United National Party (UNP). During the political period of his life, K. N. Choksy also accepted appointment as Sri Lanka's first Minister of Constitutional and State Affairs under President D. B. Wijetunge and in that capacity served to guide implementation of the nation's constitution from 1992 through 1994. In December 2001, K. N. Choksy was requested by President Chandrika Kumaratunga and Prime Minister Ranil Wickremesinghe to accept the position of Minister of Finance of Sri Lanka because the country needed "an honest fiscal helmsman." He acceded and served until April 2004.
While in that office, K. N. Choksy functioned as a Governor of the World Bank and of the International Monetary Fund as well. A stalwart of the UNP until the end, K. N. Choksy served the party in multiple capacities, guiding its choices of leaders and candidates for many decades.
As an adult, like his grandfather and father, K. N. Choksy also diligently served the Parsi Zoroastrian community of Ceylon and Sri Lanka.
Passionate about tennis, he played regularly at the Sinhalese Sports Club (SSC). Then he took up vigorous walks and exercise around the cricket ground there to keep both body and mind alert. Even during his retirement, his mind remained absolutely alert and always interested in the legal and political matters of Sri Lanka and the world.
K. N. Choksy is survived by his wife Freny, his three sons, two grandsons and three granddaughters.
K. N. Choksy believed strongly in the virtues of hard work, thorough preparation, deep learning, absolute honesty, and loyalty to country. Those ideals guided his entire life. He always practised the three precepts of his faith: Good Thoughts, Good Words and Good Deeds.
These were his guiding principles throughout his life and in his professional and State duties. His faith in God ran as deep as the cosmos.
-Sirini Ratnayake Choksy
Shelton Wanasinghe
He was an inspiration to all of us
Sri Lanka has lost one of its finest administrators and an inspirational leader with the passing away of Shelton Wanasinghe recently.
I first met Mr. Wanasinghe when I joined the then Ceylon Administrative Service in 1967. Ours was the first batch of recruits to be trained at the newly established Academy of Administrative Studies at Glenaber Place under the able and inspiring directorship of Mr. Wanasinghe.
Some of the recruits joined the service, after giving up promising careers with institutions like State Banks, the Inland Revenue Department and the University. We all joined the service for different reasons, like enjoying social status, power and in a few cases to satisfy the aspirations of parents.
When Mr. Wanasinghe started to deliver his inaugural address, there was pindrop silence in the auditorium. He told us that the only the reason we should join the Service is to serve the people and promote the development of the country. He was very emphatic that we should leave the service if we had any other motive in joining it. He also stressed that we should conduct ourselves in an exemplary manner so as to earn the trust and respect of the public. He emphasised the virtues of simplicity, truthfulness and service to humanity. He was an inspiration to all of us and exhorted us to live up to our fullest potential.
It was due to his vision and untiring efforts that the Academy, later renamed the Sri Lanka Institute for Development Administration, was established as a premier institution for the training of public servants in Sri Lanka.
I can still recall vividly the day when the new recruits carried bricks to lay the foundation of the Academy at Longden Place. Dudley Senanayake was the chief guest on this occasion and he commended the efforts and vision of Mr. Wanasinghe in establishing the Academy.
The recruits of 1967 benefited greatly from the training programme imparted at the Academy. We received lectures on various topics relevant to the operation of the government from leading professionals in different fields.
Thereafter, we were sent to Kachcheris to gain more insights into the running of the different government organisations. The training and his inspirational talks stood us in good stead during our tenure in the public service.
I know that SLIDA has now expanded its scope, imparting training to public servants in different government services and also to foreigners. I recall that when I joined the SLIDA for brief spell in 1982, it offered many programmes leading to a professional designation.
It is unfortunate that Mr. Wanasinghe's services were not fully available to the country due to his early retirement. Yet, he made an important contribution to the development of a professional public service in Sri Lanka and his legacy will live on through SLIDA.
- Vettivelu Nallainayagam
Merle Goonesekera
A gentle, gracious lady
It is with profound emotion that I pen these words to express my deep sadness on the demise of my dear cousin Merle.  I was about five when she got married and I remember she was a sweet bride as gentle as the falling dew.
On January 27, Anthony, her son telephoned to say that she was very sick and the following evening he called again to say that she passed away.
Merle lost her father when she was schooling and my aunt brought up the five girls, boarding them at St. Therese's Convent  in Elpitiya while the only boy was boarded at St. Mary's College, Elpitiya. My aunt was a nurse and later Merle too took after her mother's profession, getting involved in charity work supporting the nuns in her own little way.
A great lady, Merle was a loving mother and grandmother, and bestowed her immense love and care on each and every one of her children and grandchildren. She always had a special place in her heart for her life's partner, Mervyn, who pre-deceased  her.  Their love and affection for each other was so great that his loss was hard to bear.
She was very God fearing and was   loved in Church and by her friends and family in the UK and here in Sri Lanka.
She was a charming, friendly and kind-hearted person who extended her hospitality to her friends and relatives.  She loved life and loved partying and going out for lunches and dinners.
Merle akka as she was fondly known to me and all my friends, would join us on  many outings, the last being the trip to the Shrine of St. Anne's in Thalawila which I organized on her request with my family and friends.
I remember the enjoyable  times at her  home in Dewala Road and  also the two  holidays I spent with them in London. I will never forget how she looked after my mother just before she left to the UK.
I remember the long chats we used to have to catch up with the Sri Lankan and UK news.  Though she was not in Sri Lanka, I used to call her almost monthly and regret I did not telephone her in January. I will miss her immensely.
I am only sorry I never got to say these words to her in person.
Sadly during the last couple of years her life became vulnerable to illness. Two of her sisters and her one and only brother came to Sri Lanka last year to spend time together.
My sympathies are extended to her children and grandchildren and I wish the burden of the loss be lessened with the consolation that she is in a much better place with no pain or sorrow.
Merle Akka, your life's work is done -now shine bright like a candle in a holy place.  May your soul rest in peace.
-Lilamani Amerasekera
Lionel Walker Weerasinghe
The plantation sector has lost a stalwart
Lionel W. Weerasinghe was born in Nuwara Eliya and studied at Good Shepherd Convent, St. Xavier's Boys and Holy Trinity College, Nuwara Eliya. For his further studies he attended Anuruddha College at Nawalapitiya.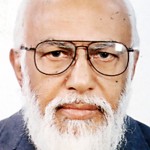 He was a senior prefect in 1949 and in the first half of 1950. He was the Secretary to the Senior Literary and Debating Union. A talented actor and good speaker he was chosen to make the vote of thanks to Prime Minister D.S. Senanayake on behalf of the students when the Premier was chief guest at the college prize giving in 1949.
Mr. Weerasinghe served in the Janatha Estates Development Board (JEDB) and retired at the end of February 1991, after an unbroken service of 40 years in the plantation sector. He started his career as a junior stenographer at one of the leading sterling houses known as the Galaha Ceylon Tea Estates & Agency Co. Ltd. in 1951. Later Galaha Tea Company changed management with Brooke Bonds in 1956 January and Mr. Weerasinghe joined J.H. Vavasuer & Co. Ltd.
He reverted back to the Rowevans Agencies Ltd in July 1956, with the management of Rowevans Company coming under the consolidated Commercial Agencies Ltd. and the appointment of K.J. Ratwatte as the Chairman of the Commercial Group of Companies. Mr. Weerasinghe functioned as the Private Secretary to Mr. Ratawatte from 1966 to 1976.
With the takeover of the Commercial Group of Companies in late January 1976 by the Government and the appointment of the Chairman of the Land Reform Commission as the Competent Authority of CCC Ltd. Mr. Weerasinghe was selected to work at the chairman's office L.R.C. from February 1976 in connection with the formation of the Janatha Estates Development Board.
Mr. Weerasinghe continued to be the Private Secretary to the Chairman JEDB till 1980 and was transferred to the JEDB N' Eliya office. In 1983 he was promoted as the Manager – Administration JEDB 11.
-Beloved wife- Sumana
and loving son- Dinesh