The birth of a new journey
By Dhananjani Silva
Sumali Piyatissa presents her first solo exhibition 'Genèse'
View(s):
Genèse – an exhibition of paintings by Sumali Piyatissa to be held on February 14 and 15 at the Lionel Wendt Art Gallery from 9.30 a.m. to 7.30 p.m. marks a new beginning for this young artist who has rediscovered her passion for art, amidst her career in the financial sector.
With a collection of about 60 paintings, both oils and water colours which she has done over the past two years, Sumali's maiden solo exhibition, she believes, would help her gain recognition in the field and explore new avenues.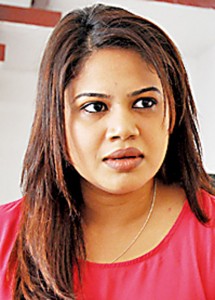 She has titled her exhibition 'Genèse' – a French word for genesis so as to indicate the birthing of her new journey, says this enthusiastic young artist.
Elaborating on the collection, Sumali says abstracts, landscapes and prophetic art are her areas of interest. Abstracts, because, she loves the way different shades and colours blend.
"The painting just takes you through and along the way you would want to change it then and there,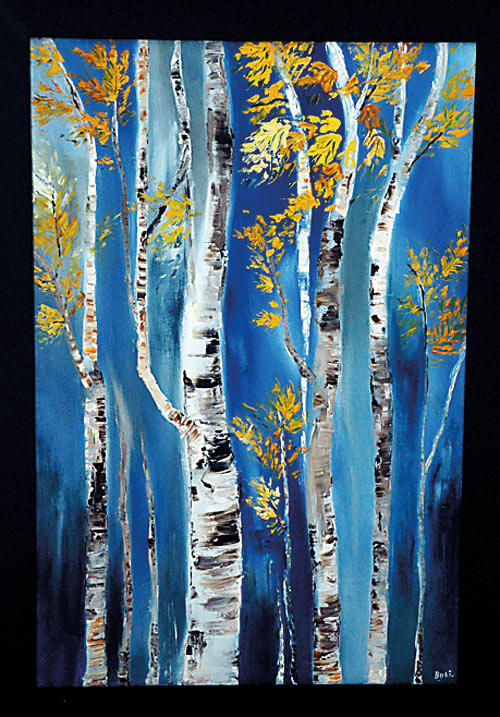 depending on your mood," she says.
Often inspired by nature, she commits her time to drawing landscapes. As for the unusual area of prophetic art, Sumali says as a Christian, she chooses to paint along the lines of Biblical scriptures. "Sometimes when you listen to a song or read the Bible, you find an idea to paint, Sumali explains pointing at a three-panelled painting which was inspired bythe song 'Break Every Chain'.
As for the techniques used, Sumali agrees that colour blending is prominent in her art – she loves doing it. Equally prominent is the 'knife technique' – the thick layers of paint popping out in her drawings.
Very passionate about art from her childhood, Sumali says her father nurtured her interest. "My father also had a dream of seeing me in this field, though unfortunately he is no more to see my first solo exhibition. Since my father's death, it was my mother who has been the biggest critic of my work; the support I get from my entire family is enormous," she says, adding that for all her art works she uses the signature 'Buki' – the nickname her father had given her.
Sumali learnt the technique of oil painting in 2000 and 2001 with Kumari De Alwis and held a couple of exhibitions with her too. She participated in the Kala Pola a few years ago and has also taken on some private projects, including a model apartment project.
In 2011, Sumali got back to art and started focusing more on painting, ending the long break necessitated by study and work. "When the NGO I worked for was closed down, I took up the brush in my spare time. That was a blessing in disguise as it gave me an opportunity to rediscover myself in art again," she smiles.
With plans to pursue a career in art, Sumali's biggest desire is to do an art project with street children – an idea that occurred to her with the volunteer work she currently does for an NGO while continuing her regular job in a private company.