It's a Celebration with Kool & The Gang at Taj
View(s):

For the first time in Sri Lanka, folks get to dawn the New Year with a Grammy award winning international band, 'Kool and The Gang' at the South lawn of the Taj Samudra Hotel.
The 12 member band returns after almost a two decade to celebrate with the Sri Lankan people to their classic hits such as 'Celebrattion' and 'Jungle Boogie' with a dinner dance that promises to entertain everyone in classic style.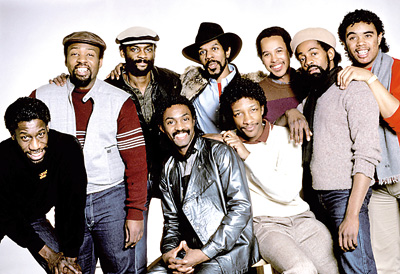 Recently honored by the Soul Train Awards, Kool & the Gang is celebrating their 50th anniversary this year and finishing off their milestone celebration this 31st night in Colombo, a treat for anyone who grew up as a teenager in the 70's, 80's and 90's.
As an American funk and pop band from Jersey, Kool & the Gang have been performing continuously over 35 years (longer than any R & B group in history. They have sold over 70 million albums worldwide spanning three generations. Songs such as 'Celebration', 'Cherish', 'Fresh', Get Down on It', 'Jungle Boogie', 'Summer Madness', and 'Open Sesame' have earned numerous Grammy Awards, American Music Awards, Top Ten R & B Hits, and Top Ten Pop Hits etc. In addition, Kool and The Gang have received 31 gold and platinum album recognitions.
The Kool New Year Dinner Dance is organized by Amuseum Special Events together with Wizcraft, one of the top international events management companies.
Amuseum Special Events has been appeasing the market demand for high quality events since 2008, taking Colombo's New Year's Eve parties by storm. Their partner in this event, Wizcraft has revolutionalized the event spaces with high quality ventures since their expansion into Sri Lanka in 2012.
The NYE 2014 Dinner Dance will come alive on the 31st of December starting from 8.00p.m at the Taj Samudra South Lawn.
For tickets and table packages, visit www.amuseumse.com, or call 0776255225 for more details.