Appreciations
View(s):

Erantha Cooray

Thank you for all the sweet memories

It is now four months since you passed away on May 29 in hospital. Everything was over in a brief five days and I am truly thankful to Almighty God for taking you into His safe hands though we are left in sorrow at your loss.

Erantha was the second in our family of five brothers and a sister. He was born and raised in Moratuwa in a Christian Anglican background. He studied at Prince of Wales College and was an active member of our church youth fellowship and a prominent chorister.

He began his working life with Pfizer as a production supervisor in the pharmaceutical field. Later he was promoted to Area Sales Rep to cover Kandy and the Up country with his team. He was determined to settle down in Kandy with wife Menik, son Enushka and daughter Tharini.
He served as church warden in the Wattegama Anglican church for many years. I can still recall how when we used to go on vacation to his home and enjoy the breezy climate in Wattegama in the beautiful surroundings close to the Knuckles range.

Everything changed in 2012 when he fell sick and was compelled to return to Moratuwa after 16 years.

He was a truly wonderful loyal brother to all of us, honest, down to earth and always taking leadership at many family get-togethers. He was a prominent figure at Astrons among the staff and management organising many company events as Quality Manager. His wife Menik's brothers and sisters always admired his powerful voice and singing skills at picnics and get-togethers.

Thank you brother for leaving us many sweet memories till we meet again.

You are sorely missed by all of us in the family. May you rest in peace.

-Bryan Coorey

L.H. Mettananda

Protagonist for Ananda College and Buddhist education

L.H. Mettananda guided the destinies of Ananda College for over ten years from November 5, 1945 to December 1955. He was a courageous protagonist who abhorred the alien culture at the time and valued the teaching of the Dhamma.

Born on March 19, 1894 in the village of Kalawadumulla, Ambalangoda, he was the eldest son of L.H. Kovies de Silva, a businessman and Weerasooriya Karalinahamy. Mettananda had four brothers and one sister. Having had his primary education at Dharmasoka College, Ambalangoda, he completed his secondary education at Richmond College, Galle, where he had a distinguished academic record. In 1912 he passed the Cambridge Senior Examination and in 1913, he successfully completed the London Matriculation examination.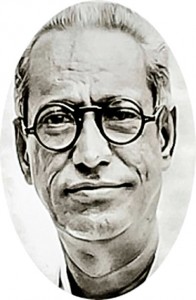 In July 1930, he obtained the Diploma in Education from the London Day Training College. In 1912 he joined the tutorial staff of Sri Sumangala Boys School, Panadura and a few years later, he joined Ananda College as an Assistant Teacher in 1919.
Mettananda served the Buddhist Congress as President for one year in 1934. Having stayed away from congress activities for some time, he was re – elected to the same position in the congress, and contributed to creating far reaching, revolutionary charges in our society. He believed that religion was essential for the wellbeing of every human being.
Mettananda was passionately nationalistic. However, he bore no grudge against the Portuguese, Dutch or British who colonised the country nor their descendants for preserving their identity, manners, culture and language. He considered them as another race who had the right to live in their adopted land Sinhaladvipa, even though their ancestors had come as conquerors to "civilise the heathens".
He was disdainful of those amongst the Sinhala who chose to ape the foreigners and borrowed or used their names and habits.
For Mettananda education was the panacea for all ills. In his maiden speech as President of the Buddhist Congress at the Galle Sessions, he spelled out in no uncertain terms that the future of the people lay in the restoration of Buddhist education. His call to Buddhists to rally round the Buddhist Theosophical Society, the pioneering organisation for this purpose, had a good response.
For the first time in the long history of Buddhism, the sacred Tripitaka was committed to writing in the Sinhala language on Sinhala Ola leaf in the Sinhala Village of Aluvihare. Under his Presidentship, the Buddhist Congress laid the foundation for a Tripitaka Trust, for publication and distribution of a Sinhala Tripitaka.
Mettananda shunned power and fame and never acted with self interest. His ambition was to restore to the people their rightful place. In all his dealings, both public and private, he was the epitome of honesty and sincerity.
In 1949, the Chief – Guest at the school prize giving on November 1, was the Prime Minister D.S. Senanayake. In the Principal's report on that occasion, Mettananda asserted application of the principle of practical bias in the education of at least eighty (80%) percent of children. He also pointed out that bifurcation at 11 plus, rather than 14 plus, was desirable as adolescents who have learnt to use tools from 11 plus would learn more effectively. He felt it a pity that provision for practical education had not received adequate attention and stressed the necessity of taking it up. To make practical education a success, it was advisable to obtain craft teachers from Japan, famous for its well organised cottage industries. He was of the view that, if children were introduced to practical work at the correct age, they would derive great pleasure in turning out beautiful objects with their own hands, enabling them to lead happy and prosperous lives.
Mettananda was responsible for completing class rooms in the two main buildings viz the Buddha Jayanthi building and the Lead Beater Memorial building of the college. The foundation for Ananda Viharaya was also laid by him. In addition, he started the Parent Teacher Association to help uplift and maintain highest standards in the school.
It is a historic coincidence, that in this month of November, Ananda College celebrates its 128th Anniversary, and commemorates the "fantastic fanaticism" of P. de.S. Kularathne, the death of Lokusathu Hewa (L.H.) Mettananda (November 1, 1967) and birth of G.P. Malalasekera (November 9), three stalwarts to whom the school and all Anandians, young and old, are beholden.
-Meghavarna Kumarasinghe
Peter Weerakoon
Goodbye, you're now a star in the face of the sky
Peter, my brother was younger than me. By four years; but he was my friend and companion in a family of five. We shared our childhood and youth together.
Later, our lives trajectories were different. We walked on separate paths. I went for books. He preferred gardening and growing plants.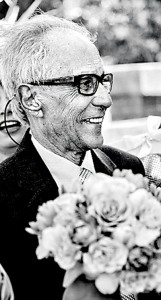 When once he was asked what he would like to be,now that one brother was in the Public Service and the other in the Civil Service, he unhesitatingly replied, with a twinkle in his eye, in Domestic Service.
But in life he went far, far further. He loved the outdoors and walking and in the beautiful green hills of Uva he flourished as a top – class planter. His great regretwas to have to leave his job and the country he loved when the hills erupted in violence in the late 1980's and find a new home in mid – life.
He made the profound transition with some pain and like many others before him prospered in the new land. Michelle and Sonali whom he adored grew in beauty to womanhood and Valerie his childhood sweetheart and he celebrated their golden anniversary. He achieved all he ever wanted.
His heart though remained firmly anchored in his island home, the school which nurtured him and in the many good causes Valerie and he helped so generously and abundantly.
They and we, will all miss you Peter
Do you still feel the pain of the scars that won't heal.
Your eyes have died but you see more than I and you're now a star in the face of the sky
I can see Peter waving goodbye
God it looks like Peter
Must be the clouds in my eyes.
-Brad