Que Sera; a movie for a noval audience
View(s):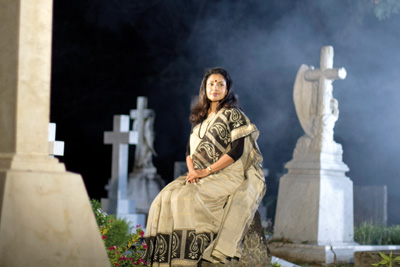 The tittle of the evergreen song written by the Jay Livingston and Ray Evans "Que Sera, Sera" or Whatever Will Be, Will Be, featured in the Alfred Hitchcock's 1956 film 'The Man Who Knew Too Much', had made a bridge between Hollywood and Sri Lankan film industry. Its with the third cinematic direction of Parakrama Jayasinghe.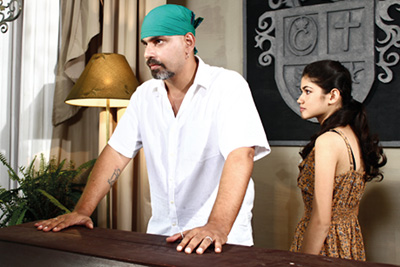 'Que Sera' comes following two successful cinematic ventures; multi awarded 'Ekada Wehi' (1994) and the box-office hit comedy 'Cheerio Holman' to Mr. Jayasinghe's credit. 'Que Sera' is a satire which flows with a lot of entertainment and is a treat for the whole family. The film with nearly 30 percent of dialogue in English but with Sinhala subtitles is targeting an audience which had been neglected and ignored for a long time. "While it is a film for all audience, it is mainly targeted educated middleclass city crowd. This is an audience forgotten by the Sinhala movie industry," said Mr. Jayasinghe describing his novel production.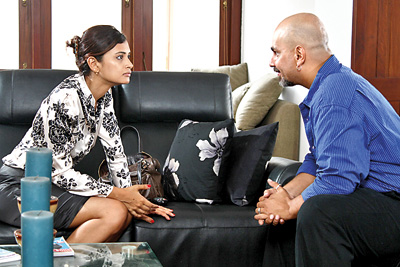 "While the film unravels its subtle social message to the intellectual audience, it entertains all levels of the audience," the director says. As the film has a considerable part in English a number of stars have been hired from the English theatre making the cast a delightful mixture of the English theatre and the Sinhala cinema industry. They include Dilhani Ekanayake, Michelle Herft, Yoshini Abeysekera, Hans Bilimoria, Oshini Perera, W. Jayasiri, Sando Harris, Priyankara Perera, Nita Fernando, Anjela Seneviratne, Manel Wanaguru, Damith Fonseka, Anura Bandara Rajaguru, Srimal Wedisinghe and Sandun Wijesiri.
The story moves around a family of morticians, who have been in the undertakers business for a very long time. The business having been in operation for over a hundred years, is on the verge of collapse now. The present owner dies of a sickness leaving a business in the hands of his two unmarried daughters.
The two girls are faced with the challenge of reviving the age old business or selling it off and settling the debts. The sisters decide on reviving the busines.Would this be a success? The movie takes the audience through many dramatic turns until finally everything is laid bare. Asked about the title "Que Sera" the director says "this song which we heard during our school days was translated to many languages and in a nutshell the main message of the song is what is highlighted in the film. An avid filmgoer from his schooldays, Mr. Jayasinghe says that he used to watch all the movies that came to the Odeon- Mount Lavinia and made it a habit of noting down all their details which he keeps up to date.
"Que Sera" is now being screened at the Regal Colombo and other CEL circuit cinemas around the country.