GFH Management Group partners with Luxe Asia and Khiri Travel
View(s):

The Galle Face Hotel Management Group has announced that it will partner with Luxe Asia and Khiri Travel to create the latest destination management company in Sri Lanka.  The joint venture named Khiri Travel Sri Lanka will be a member of The Galle Face Hotel Management group which owns and operates the Galle Face Hotel, Ceylon Hotels Corporation (CHC) and Kandy Hotels (Queen's Hotel and Hotel Suisse). The official announcement of the partnership was made at a press conference held at the newly opened Galle Face Hotel meeting and conference facility.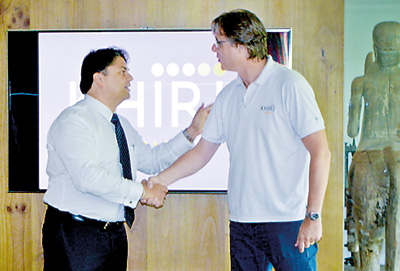 Commenting on this historic partnership, Chairman Galle Face Hotel Group/Luxe Asia Sanjeev Gardiner noted, 'With the Khiri Group's presence and excellent customer service and our unparalleled knowledge of the Sri Lankan inbound tourism market, I am convinced that Khiri Travel Sri Lanka will become the market leader in the luxury tourism segment in a relatively short period of time. The refurbishment of our CHC properties and the Galle Face Hotel in particular will complement the needs of Khiri Travel Sri Lanka.'
Luxe Asia is a regional destination management company (DMC) handling inbound tourists from globally generating markets into Sri Lanka. Established in August 2009, Luxe Asia is one of the leading companies in the inbound travel market in Sri Lanka. The intimate local market knowledge and commitment to world class services which is the ethos of Luxe Asia will be complimented by the global standing of the Khiri Group within the travel industry.
The Khiri Travel Group is a regional leader in the sustainable hospitality and travel business. Founded in Bangkok in 1993 by CEO Willem Niemeijer, Khiri has DMC offices in Thailand, Cambodia, Vietnam, Laos, Myanmar and Indonesia and has a proven track record of success.