Best page to screen transitions
The most interesting things on T.V these days seem to be coming from books – and its not just Game of Thrones. Here's our rundown of the must-reads behind some of the best shows to make the transition from page to screen.
View(s):
Outlander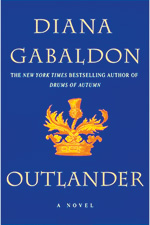 Diana Gabaldon's Outlander books are making for some great television. Gabaldon's fans tend to be as fascinated by the woman as the books themselves – a former university professor with three science degrees, Gabaldon used to write scientific papers on computer software.
However, the books she has written are anything but dry and academic. The series follows the young English woman Claire Beauchamp Randall who, during a second honeymoon in the Scottish Highlands, is transported back in time from 1946 to 1743. Of course, there's a beautiful Scotsman waiting on the other side, but Gabaldon's books are fascinating for more than the romance they flirt with. Instead it's the working of society at the time, the politics of English vs. Scots and the challenges of practising medicine with the most rudimentary tools that fascinate most.
Fun fact? Gabaldon is said to have found inspiration for her Outlander series when watching a re-run of a 1960s 'Doctor Who' episode starring Patrick Troughton as the time lord and actor Frazer Hines as his Scottish, kilt-wearing companion.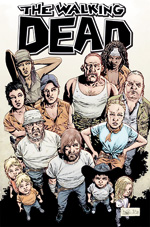 Walking Dead
This one isn't a book, it's a comic. The Walking Dead TV series is set to kick off its fifth season on AMC this October. Despite the show's phenomenal success, fans of the comic say it doesn't the graphic beauty and brilliant storyboarding that the comic is so well-known for. Still ongoing, the black-and-white American series was created by writer Robert Kirkman and artist Tony Moore and follows the travels of Rick Grimes, his family and other survivors of a zombie apocalypse.First issued in 2003, the series received the 2010 Eisner Award for Best Continuing Series at San Diego Comic-Con International.
True Blood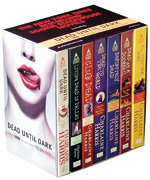 The other vampire show – the one that's edgier and more interesting than Twilight. Based on The Southern Vampire Mysteries, a.k.a The Sookie Stackhouse Novels, the books and the series begin with a key notion – we've all known that vampires exist and we've known for years. Told in the first person by a waitress and a telepath in the fictional town of Bon Temps in northwestern Louisiana, the first book in the series, 'Dead Until Dark,' won the Anthony Award for Best Paperback Mystery in 2001 with the final book, 'Dead Ever After' being launched last year. The great thing about the show is that the creators took the material and made it their own, even keeping characters like Lafayette, who dies in print but survives on TV.