Sail across the Bentota River to Centara
By Duvindi Illankoon
View(s):
Bentota was clearly the place to be last week when Centara Hotels & Resorts of Thailand opened their newest venture, Centara Ceysands Resorts and Spa in partnership with Softlogic Holdings PLC.

The opening was presided over by President Mahinda Rajapaksa, who declared the resort open at a ceremony before the evening's entertainment began. Speaking at the launch Chief Executive Officer of Centara Hotels & Resorts Thirayuth Chirathivat said "We view Sri Lanka as being of great potential for us, and the island is part of our strategy for developing our market in the Indian Ocean region."
The resort is set against the beautiful backdrop of the Bentota Peninsula, with the arrival lounge at Aluthgama on the inland side of the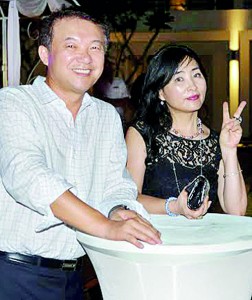 Bentota River. Guests are transported across the waters to the seaside by barge-a journey that takes mere minutes (and if you're arriving in the evening the resort is an undoubtedly spectacular sight).
The resort comprises 165 rooms and suites, including family residences. Three restaurants are set to cater to the seasoned palate; Café Bern serving traditional Sri Lankan and international cuisines, 360 Seafood, which specializes in locally sourced seafood and Ceylon Club with a gourmet selection of Ceylon teas.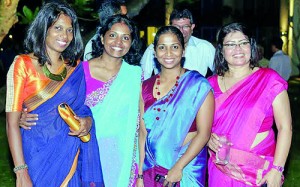 The Spa Cenveree offers traditional Indian and Sri Lankan treatments along with a range of signature Thai therapi

es and also features a fitness centre, an oceanfront swimming pool, along with a water sports centre and Kids Club.
The resort's events space can accommodate a number of functions, and is well facilitated by a state of the art business centre.