French film show at Alliance Française de Colombo
View(s):

Weekly French film screening at Alliance Française de Colombo will showcase a collection of comedy, drama and thriller stories on every Tuesday and Wednesday.
French comedy 'Un Air de Famille' directed by Cédric Klapisch will be screened at 3 pm on June 10 and at 6.30 pm on June 11.  An upper middle-class French family celebrates a birthday at a restaurant. In one evening and during one meal, family history, tensions, collective and separate grudges, delights, and memories both clash and coalesce.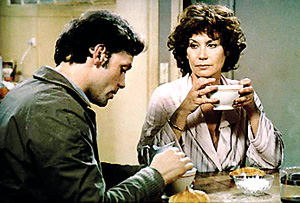 French crime thriller '13' (Tzameti), which revolves around a young man who falls into great trouble after he followed misleading information, will be shown at 3 pm on June 17 and at 6.30 pm on June 18.  Sebastian, a young man, has decided to follow instructions intended for someone else, without knowing where they would take him. Something else he does not know is that Gerard Dorez, a cop on a knife-edge, is tailing him. When he reaches his destination, Sebastian falls into a degenerate, clandestine world of mental chaos behind closed doors in which men gamble on the lives of other men.
French film 'Malabar Princess' directed by Gilles Legrand will be screened at 3 pm on June 24 and at 6.30 pm on June 25.  The school year that he spends with his grandfather in the Mont-Blanc aims to appease Tom, an eight year old child, very disturbed by the disappearance of his mother on a glacier of Mont Blanc.
Tenacious, curious and imaginative, the small city dweller will do many thing to resurface many family secrets around the debris of the Malabar Princess, the Air-India plane which had crashed into the summit of the Mont-Blanc, five years before …