And the winner is…
By Sanath Weerasuriya
View(s):
Popular singer Ruwan Hettiarachchi won the Most Popular Video (Gold) Award for his hit 'Rawatunu Tharam' at the recently concluded Derana Music Video Awards 2013 ceremony. Lahiru Perera's La Signore song 'Mottu' won the Silver Award for Most Popular Video, while Chamika Sirimanna's song 'Hitha Hadaganna Ba' bagged the Bronze Award for Most Popular Video.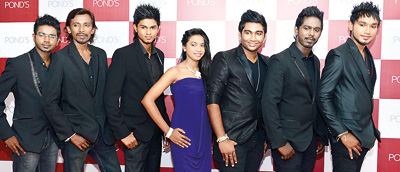 The song 'Malmadahase' by Randhir featuring Bathiya and Umariya won the Best Sri Lankan Pop Video category at the ceremony. The song 'Athamita Kasi' by Big Harsha and Kaizer featuring Iraj and Peshala has won the Best Sri Lankan Hip Hop Video, while 'Mottu' won the best reggae song category. Amila Sandaruwan's song 'Samanya Janathawa' was awarded Best Alternative Video.
Dinesh Kanagarathnam's song 'Magudi' and song 'Vendum Vendum' by Krishan featuring Keerthana bagged the Best Sri Lankan Tamil Video Award. The rap group Spikes won the Best Rap Performance Award for their song 'CrossRoad', while Lahiru Madiwila's song 'Kalumonara' won the Best New Artistes Award.
Dinesh Kanagarathnam's song 'Magudi' featuring A. R. Rahaman won the Best International Collaboration Award.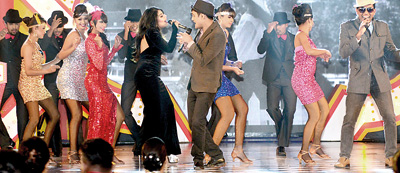 Here is the list of the rest of the Award winners. BEST ART DIRECTION – Bimal Dushmantha and Maduranga Roshan
Song – 'Malmadahse', BEST CONCEPT IN A VIDEO- Lahiru Madiwila -Song – 'Kalumonara', BEST DIRECTOR – Prasad Aluthwaththa for 'Seethala', BEST MUSIC VIDEO OF THE YEAR- Thisara Weerasinghe-Song – 'Seethala'.
Special Jury award went to Umariya Singhewansha for her song 'Malmadahase' and to Amila Sandaruwan for his song 'Girls'.
Most popular online video of the year is 'Bus Eke' by Funky Dirt and Hot and Spicy Video goes to Dilum & Sameera for their song 'Oyatai Man Adare'