AC film teaches the 'Importance of education'
View(s):

'Importance of education' is the theme for American Center weekly film screening for the month of June. 'Coach Carter' an inspiring true story of controversial high school basketball coach Ken Carter will be screened on June 10 at 6 pm as a part of weekly film screening.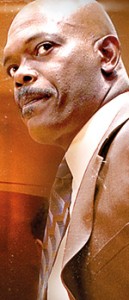 Making headlines for his emphasis on the importance of academics over athletics, Carter requests all the members of the team to sign contracts, promising to maintain a certain grade point average. When the players fail to live up to this agreement, Carter benches the entire team, locking the gym and forfeiting games to prove his point. This infuriates the community who sees this as a hindrance to the future professional athletic careers of the players. Through hard work and dedication, Carter eventually gets his point across to his team and the community, going above and beyond to ensure a solid academic future for his team. Directed by Thomas Carter the film stars Samuel L. Jackson, Rick Gonzalez and Robert Ri'chard in stellar cast.
Featuring Academy award winner Robin Williams with an extraordinary performance in one of the most compelling motion pictures of all time 'Dead Poet's Society' will be screened on June 17. Williams stars as English professor John Keating, a passionate iconoclast who changes his students' lives forever when he challenges them to live life to the fullest and "Carpe Diem" — seize the day!
Keating's unconventional approach meets with irrepressible enthusiasm from his students, but the faculty at staid, exclusive Welton Academy prep school is, to put it mildly, not amused.  'Freedom Writers', 2007 movie based on the book 'The Freedom Writers Diary' by teacher Erin Gruwell who wrote the story based on Woodrow Wilson Classical High School in Eastside, Long Beach, California will be screened on June 24. 
Directed by Richard LaGravenese, in 'Freedom Writers' Erin Gruwell (Hilary Swank, Million Dollar Baby, Boys Don't Cry) comes to a southern California high school bubbling over with naive optimism, but quickly discovers that her unruly classroom isn't easily won over by her good intentions. After a few floundering attempts to connect with her students, Gruwell gives them the assignment of keeping journals about their own lives–an assignment that the class bites into with relish, which eventually bonds them together and pushes racial rivalries aside.