Need of the hour -a sense of aesthetics and history
View(s):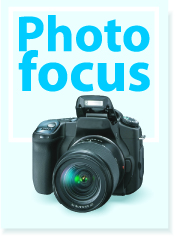 After 17 years, conservation work on the historic Abhayagiri Stupa in Anuradhapura is reaching its final stages -but a conflict has arisen over the final touches to its completion.
While local experts and UNESCO officials are of the view that the structure should not be plastered, but a section of the monks including the viharadhikari of the Abhayagiri temple are demanding the structure be plastered.
Ven. Ellawala Medananda Thera (Puravidya Chakravarti) has also expressed displeasure over moves to plaster the structure. He pointed out that UNESCO declared Anuradhapura a World Heritage Site because of the Sri Maha Bodhi, the ruins of Abhayagiri and Jethawana Stupas. These are currently in the original form, but maintained over the years.
Local experts as well as UNESCO advisers have also emphasized that plastering should not be part of conservation work.
They are of the opinion that if the go-ahead is given to plaster the structure, it would lead to the Ancient Abhayagiri Stupa being removed from the UNESCO's list of World Heritage sites.