Incidence of child abuse rising, highest in North Central Province
View(s):

The incidence of child abuse is rising in Sri Lanka, with the North Central Province showing the highest number of such cases in 2013.
To address this issue, Sri Lanka Telecom (SLT) and the National Child Protection Authority (NCPA) recently organised a full day awareness programme on Child Protection in the Anuradhapura District, which featured school principals from over 200 schools. According to SLT, this is the company's latest CSR cause, starting in Anuradhapura.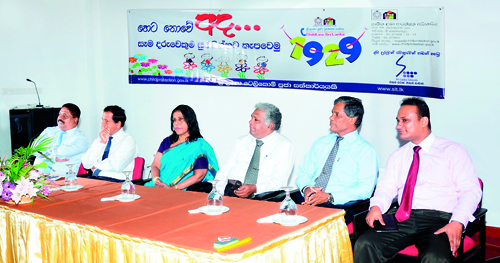 The first step in SLT's project will be a series of school-oriented awareness sessions by the company. These will encompass the entire island, educating principals, teachers and students about the different forms of child abuse and their identification and prevention. "[An] attempt to curb the increasing incidence of child abuse being reported", noted a statement by SLT.
"Child abuse is a very serious issue that needs to be addressed. Our children are our future. It is our responsibility to look after them and ensure that they are brought up in a safe and secure environment. Many times, children are victimised since they cannot voice their feelings. As a responsible corporate citizen, SLT intends to introduce technologically developed products such as Sisu connect, web filtering, parental controlling and many other services, that will enable offering a secure environment with guided tools to prevent various social routes that may cause child abuse", said Malraj Balapitiya, the Chief Executive of SLT subsidiaries, SLT Publications and SLT VisionCom.
He also added that all SLT employees had already come together to create island-wide awareness about the need to prevent child abuse in Sri Lanka.
These included employees at all levels, from top management to every other level participating, so that the message of child protection could be driven "right from the start" with the ultimate goal being a secure and safe environment for the younger generation, commented Mr. Balapitiya.
"Child Protection is a multi-sectorial responsibility and everybody in the society should get together to protect our children from all forms of abuse, neglect and exploitation", added Anoma Dissanayake, the Chairperson of the NCPA.