Splash dance
By Duvindi Illankoon
Visakha Vidyalaya synchronized swimming team gears up for 'Applause'
View(s):

'Applause', the fifth official production by the Visakha Vidyalaya Synchronized Swimming team will see all sorts of slick moves by the team as they slice their way through the clear water of the school pool.  The concert isn't named after the Lady Gaga hit for nothing. But perhaps most significantly, it will be a celebration of the team's own spirit, with the young swimmers of the team having picked their own music and partly devising their own choreography for this show.
"We used to do a lot of fairy tales," says team captain Piyusha Sumanapala. "It was really interesting but by the time the show came around we'd be so sick of the songs!" This time around, they've been allowed to take matters into their own hands by Coach Rovini Illukkumbura, who gave them free rein with the music. "I thought the girls might enjoy that more," she says. "And we wanted to shake things up a little and break away from what we're used to."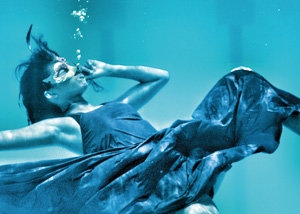 Rovini was a past pupil who herself was part of the synchro team till she eventually left school after a stint as captain. She knows that the long hours and strenuous training behind the sport is only matched by the sheer exhilaration of being in the pool, mastering the dense weight of the water and making it look as graceful and effortless as possible. "It's no easy task," she says. "These girls train thrice a week on their normal schedule and for this show they've been rehearsing every single day since March." Rovini has gone on to represent the country internationally after school and finds few people in the business capable of training a team of young swimmers to move not only with grace in water, but precision. That's why she works only with Visakha, a school that cemented the status of synchronized swimming in the country since its venture in 1995.
For Piyusha, who has just begun her tenure as captain, this is the ultimate test as it's the first time she finds herself fully in charge of her team. "This is my first time officially organizing an event, just for the team," she says. "It's a lot of pressure but kind of fun at the same time." When their coach revealed at the beginning of the year that the team could pick their own music Piyusha was thrilled, and promptly consulted with her teammates to pick Avicci's 'Wake Me Up' as their opening routine. Also included in their repertoire are Robin Thicke's 'Blurred Lines' and 'I Love It' by Icona Pop. "It's so much more fun when you get to dance to music you normally listen to."
Despite the quick pace of the tracks they've chosen they've put it down to a matter of training their bodies to move quickly, but also very precisely at the same time. "Every day we come here and practice our warm-ups and underwater breathing before actually rehearsing and that helps," says Nethmi Samarajeewa, vice-captain of the team. This needs to be coupled with an acute sense of placement and coordination. "If you know the beat of the song, you're sorted. We have counts for each song so if you've got that in your head you can manage."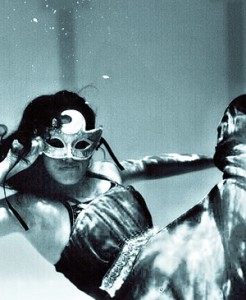 Reiterating her team mates is Aneka Abeywickrama. "It's all about training," she says. Aneka who contested at the Hong Kong Sunchronized Swimming Opens in September last year says she was strongly struck by the dedication and commitment to standards by contestants from around the world. "They focus a lot on the elements. I learnt quite a bit while I was over there." Along with the rest of her team Aneka hopes to bring that same commitment and passion to the, pool-next weekend when the girls make a splash with 'Applause'.
'Applause' takes place from April 25 -27 at the Visakha Vidyalaya Swimming Pool Complex. The show is in aid of improvements to the school pool, and tickets are available at the office complex.